How To Can Broccoli

25 Apr 2011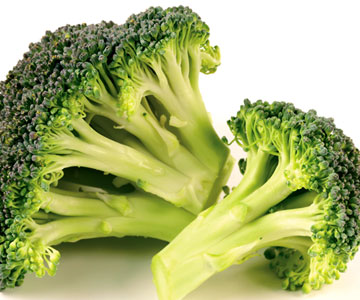 How to can Broccoli is a great solution for year around broccoli storage. Canning broccoli is a wonderful natural process to get ready access of broccoli year around and to enjoy its optimum privilege. Let's learn the process, believe me it is easy as 1-2-3.
Easy Steps For Canning Broccoli
Step-1: How to prepare broccoli for canning
Use a sharp knife, and cut the broccolis into small sizes. Ideally broccoli for freezing should be of 2 inches length each. However, ensure that the knife is clean enough.
Step-2: Wash thoroughly
No matter if you have purchased broccoli from farmers' market or from local grocery shop, you have to wash them thoroughly. It is better if you use lukewarm water to wash the veggies because through wash will help you removing dirt and residues of pesticide. For organic broccolis, use salt water and let the veggies be soaked in it for 20-25 min to kill the germs into it.
Step-3: Blanching
Take a large metal pot and fill it with water. Let the pot sit on burner and allow the water to boil. Drop all the chopped and washed broccolis inside the boiling water and allow these to be there for 5-6 minutes. Take them out and immediately place then inside ice-chilled water for 5-6 minutes again. This healthy blanching process will preserve all the good qualities of the broccoli you are canning.
Step-4: Getting ready for canning
Now dry the blanched broccolis and place them into cans. Leave 1 inch place on the top.  You can preserve this vegetable with lemon juice and salt. After putting broccoli into jars use pressure cannier for 1 minute at 10 pound pressure.
Now remove the jars and store them in cool, dry, dark place and consume by nest 4-5 months.
Now when you have learned how to can broccoli you can enjoy the health benefits of this super veggie around the year.
Image credit: ifood.tv
How To Can Broccoli