How To Preserve Mango
21 Apr 2011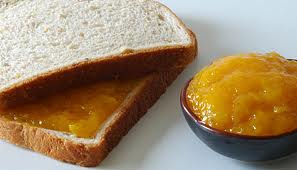 When you wonder how to preserve mangoes, your search might be daunting as mango preservation techniques are meager. Here are some of the informations that are gathered to serve you for the purpose of successful mango preservation. This is only by trial and error method that you will find out which best will fit you.
1. Storing in cool dry place:
This is a granny's age old technique that you store the mangoes hidden in open rice bags that are stored in the cool, dry and dark place, especially if you want to ripen the raw mangoes. Getting the raw mangoes in differing ripening stages is the best way to store mangoes and use them as they ripen.
2. Freezing:
When you are planning to store mangoes for a year, freezing the fresh and ripened mangoes is the best option. Buy all the mangoes you need in the same ripened stage, peel them off their skin, and cut them into slices, and deseed them removing flesh from the seed to and put them all into the zip lock freezer bags, zip them airtight and wrap them up in aluminium foil and store them in the freezer. This way you can get mangoes the whole year around.
3. Mango Preserve:
This is the traditional way of preserving mangoes in India, that are like jams and can be used as spread, but not in reality jams, eaten as side dish for chappatis, and also could be thickened to slices to make wonderful and yummy slices that are chewy and good to taste.
Making mango preserves is easy and the materials that you need will include mangoes, sugar, citric acid, and sodium meta-bisulphite. Remove the top of the mango and peel them of the skin and make thicker slices. Collect the mango juice as you make the slice in a broad bottomed vessel and add sugar to the vessel containing the slices and juice, in the ratio of 1:1 and allow them to set for few minutes. Stir the sugar and keep the mixture on high flame and cook them until the entire ingredients begins to boil, when you lower the flame and allow to slowly boil to reach the texture of golden yellow and is thick. Add 1 g of citric acid until the desired sour taste is reached and add a half a teaspoon meta-bisulphite and mix once again all the ingredients are done. This could be made as juicy paste or syrup, or hardened to slices or bottle them for future use.
Image credits: nandyala.com 
How To Preserve Mango