How To Keep Pineapple Fresh
16 Apr 2011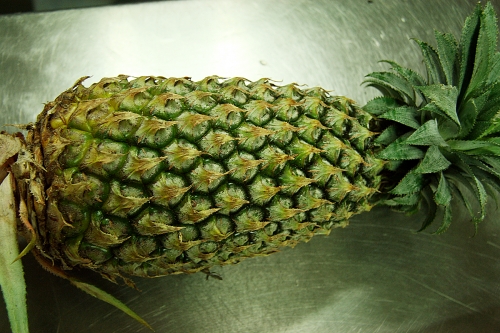 Have you ever though about how to keep a pineapple fresh? The best season for fresh pineapple is form March to July, while is still available around the year, because of proper storage. Some of the important facts that you should know for keeping pineapple fresh are that they will not ripen any further on being cut, and they begin to rot easily for there will be no starch reserves for converting to sugars to thrive them alive.
How do you choose fresh pineapples? 
Fresh pineapples are those that come with fresh and green looking leaves, compact crown and the leaves are easy to remove when they are fully ripe, and the smell will let you know how fresh the ripened fruit is. As the fresh pineapple is perishable, this is very important to know how to keep pineapple fresh and some of the common and ingenious methods are discussed here.
There  are various methods for retaining the freshness of pineapple. Read on to know more about how to keep pineapple fresh with each of these methods.
Keep Fresh At Room Temperature
Pineapples can be kept at room temperature for a day or two without losing their freshness. Since fermentation takes place very fast in pineapples, it is avisable to consume pineapples within the second day of purchasing them.
Refrigerate In Perforated Bags
Whole pineapples can be placed in a bag and kept inside the refrigerator to retain the freshness for 3 to 5 days. It is advisable to use perforated plastic bags for storing purposes.  
Cut & Refrigerate
Cut the pineapple into chunks, arrange in an airtight container and store in the refrigerator to be enjoyed after 2 to 4 days with the same freshness and crispiness.
Freeze Pineapples To Retain Freshness 
Pineapples can be frozen to retain the freshness. This is the best way. Pour pineapple juice or a sugar syrup over the pineapples and allow to freeze to be used even after 6 months with the same freshness of a freshly brought pineapple.
I hope these tips to keep pineapple fresh will come handy. Now, you can enjoy fresh pineapples even during offseasons with these handy tips.
Image Credits: ifood.tv
How To Keep Pineapple Fresh