How To Keep Ham Fresh
13 Apr 2011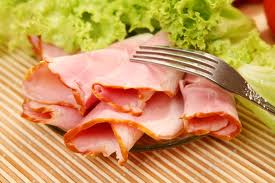 Puzzled about how to keep ham fresh? Here are some of the best ways described for you.
Use of low temperatures
The best way to keep your fresh ham fresh is to refrigerate them and they can stay fresh for nearly a week when tightly wrapped and stored in the refrigerator. When you place this tightly wrapped ham in the freezer, then you will find that you can store them for a month over. Refrigerated and frozen hams are best pairing for sandwiches, soups, casseroles, hash, salads, pasta and other similar dishes.
Baking
Baking allows you to keep the ham juicy and moist by using a number of glazes like combinations of fruit juices, wine or whiskey, honey, mustard, brown sugar, fruit preserves and spices. Keep brushing the glazes on both the sides of the ham until done while being in the baking oven, and finally twice once after removing from the oven, and finally before serving the ham.
Thus, with these two methods, I suggest that keeping the ham fresh is by refrigerating them and use them within a week, and go for alternatives when ham goes off season and the price soars high.
Image credits: faqs.org
How To Keep Ham Fresh