How To Keep Lobster Fresh
13 Apr 2011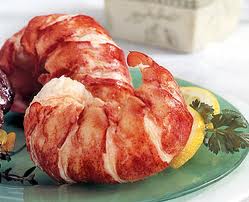 When you are wondering  how to keep  lobster fresh, read this article and get to know more about it. The best way to keep the lobster fresh for a recipe the next day or until the day that you intend to use is to keep them alive until use.
Best Way of Keeping Lobsters Fresh
In other words, you will not be allowing them to die by submerging them into the fresh water and kill them, but will rather a quick technique that will send them to coma and still keep them alive for being fresh. The maximum time limit that you can keep the lobster fresh is overnight storage only, the only other way to get fresh lobsters is to buy and use them instantly. This is not possible for you to breed or store lobsters in fresh water, and the best way to serve fresh lobsters is to buy them and use them immediately after killing.
Things You Need
All you need is a paper towel and water to refrigerate lobster overnight for leaving them fresh. Follow these simple instructions for keeping the lobster fresh.
Technique
Purchase live lobsters from the market and take them to your home immediately with their claws closed with rubber bands. Unpack from the packing or the wrapping of the grocer and place them in a vessel.
Allot an entire drawer with a few rinds of lemons to prevent the fish rotting smell. This will be the lower most drawers in the refrigerator and most probably will be the vegetable drawer.
Wet several paper towels and wrap each lobster in a separate towel with their claws closed. Now you can leave them in the drawer with no ventilation for overnight and use them freshly for the next day morning, by unwrapping the towels and removing the rubber bands in the claws, cleaning them, and cooking them appropriately. You can be ready to enjoy a lobster for lunch the next day.
Enthrall your family anf friends by preparing new dishes now that you have learnt how to keep lobster fresh.
Image Credits: shop.legalseafood.com
How To Keep Lobster Fresh