How To Keep Pumpkin Fresh

12 Apr 2011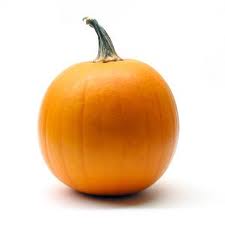 Once you learn the nuances of how to keep pumpkin fresh, you can use pumpkins generously for over 6 months in various recipes. It is ideal to keep pumpkin fresh at room temperature but take care to protect them from rodents and worms.
Keeping Pumpkin Fresh Outdoors
Pumpkins are best kept fresh outdoors if long term storage is the plan. A fresh harvest of pumpkins can be kept fresh for as many as 3 to 6 months.
Bring home fresh pumpkins or squash from market or farm.

Place in a covered area outside home away from direct sunlight, for example in a porch.

Lay them out in a single layer.

Cover with straw, blanket or towel if temperature is below freezing point.

Check regularly for rot and mice.

Separate pumpkins that show decay immediately.
Pumpkin Keeps Fresh at Room Temperature
Keeping pumpkin fresh indoors is also possible provided the average temperature where pumpkin is stored is around 50 to 55 degrees F. Pumpkins keep fresh for 2 to 3 months when stored in this manner.
Buy mature, hard to touch, pumpkins from farm or market.

Lay out paper, cloth or cardboard on a hard surface. Alternately, a plastic table mat topped with a fabric table mat is ideal.

The area for keeping pumpkin fresh should be cool and dark with a relative humidity of around 50 to 75 percent.

Place pumpkins here to keep fresh for up to 3 months.

Check pumpkins regularly for soft areas and rot setting in.
Tips to Keep Pumpkin Fresh
Never place pumpkins directly on wooden surfaces for storage since moisture in pumpkin shell can damage wooden surface.

Pumpkins may age prematurely when stored on hard non porous surfaces.

Do not keep pumpkins and apples together during storage.
Watch this interesting video on picking pumpkins and how to keep pumpkin fresh for more information on the same.
Image credit: blogs.villagevoice.com
How To Keep Pumpkin Fresh