How To Keep Pasta Fresh

11 Apr 2011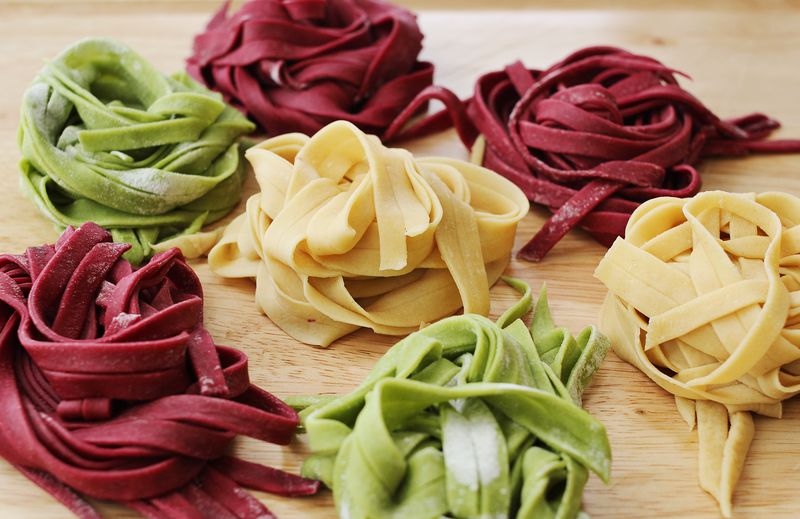 Many might wonder how to keep pasta fresh for long durations? This largely depends on whether it is homemade fresh pasta or dried pasta. While fresh pasta keeps fresh for longer when frozen, dried pasta can be kept fresh at room temperature. Here are a few tips that will help you store paste fresh for longer periods...
Fresh Pasta
Keeping fresh pasta as fresh as possible is very vital to retain its exact taste while being used in various recipes. Fresh pasta remains fresh for up to 3 to 4 weeks when stored in freezer and 3 to 4 days when refrigerated.
Dry the fresh pasta. Depending on type of pasta, smaller ones can be fit into plates, while longer ones would require to be hung on drying racks or placed on wax paper to be dried. Alternately, they can be floured and bundled into nests to prevent them from sticking to each other.
Let pasta dry for a minimum of 60 minutes.
Keep pasta in zip lock refrigerator bags and seal. Mark the bags with details like type of pasta, date etc.
Place in refrigerator if planning to use it within 4 days.
Place in freezer if planning to use only within 3 months.
Dried Pasta                                                                                  
Dried pasta keeps fresh indefinitely, if stored in a dark, cool place away from moisture and humidity.
Dry pasta for 24 hours if made at home.
Transfer to plastic airtight bags and keep pasta fresh in a cool, dark place away from direct sunlight.
Pasta bought from supermarket is already dry and can be kept fresh in the sealed package it comes in at room temperature.
Once seal is broken, it has to be kept fresh in sealed, airtight containers.
Transfer pasta to pasta cannisters and keep in a dry, cool place like the pantry.
Image credit: marymakesdinner, abeautifulmess, latinafresh 
How To Keep Pasta Fresh