How To Store Candy

11 Apr 2011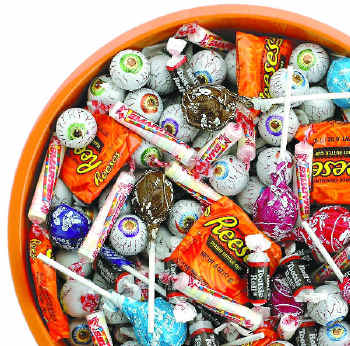 Knowing how to storing candies is a good way to keep them fresh and enjoyable for long time ahead. Let us take a sneak peek at some of the ways on how to keep candies fresh for long by proper storage.
Storing Candies
Two major types of candies are available according their grain; one is the brittle one and other the soft, mushy version. Brittle candies are hard and contain more sugar crystals, while soft candies are more of cream and fudge type.
Store brittle and squelchy candies separately, never mix them, as doing this can make your brittle ones turn in soft candies.
Storing candies in proper, tinned jars is the thumb rule which must be strictly followed. You can use special candy tin canisters for storing them. Try to store them in stacked up piles instead of just kicking them inside.
Glass jars in attractive designs are easily available of various sizes. Choose one and keep your candies fresh for long in this super air tight glass jars.
Using wax paper towel for candies as wrappers can be one of best takes on storing them in refrigerator. Brittle candies must be stored in freezer with such wrappers, while store soft candies in less temperate zone of refrigerator.
It is necessary to keep soft candies help retain their moisture content so that they remain the way we wish. Keep them wrapped and tucked in butter papers and finally into tin jars. Make sure that there is no extra pervasive smell in the jars.
Truffles, fudge, creamy and chocolate candies are stored in deep refrigeration and can stay fresh for months. Make sure to defrost them at room temperature before you gift pack it or serve it to picky guests.
These were the details on how to store candies and keep them from turning stale, unhygienic and unfit for consumption.
Image credit: ifood.tv
How To Store Candy