How To Store Pizza

11 Apr 2011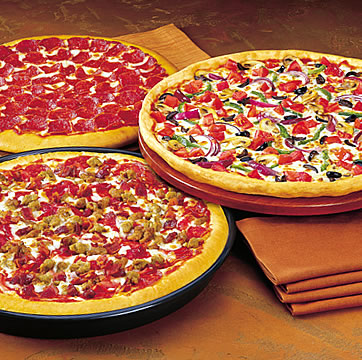 In case you face the challenge of storing the leftovers, you are keen to know how to store pizza read on...
The initial crispy and tasty morsels of pizza might not be guaranteed when you consume it in second phase, but by storing it properly, at least you can be certain of hygienic pizza consumption. Pizza is made from flour, cheese, vegetables or meat products, which are very prone to bacterial attack. If left overnight in normal room temperature, one may get afflicted with food poisoning 
How to Store Pizza
Pizza can be stored for maximum of four days. There are some of the great and simple ways to store pizza.
You can buy pizza box or pizza apartment boxes. It comes in pizza shape and is quite convenient way of storing pizza. Slide left over pizza in box, seal it and shift to refrigerator. You can be sure of same old taste and freshness fuming out when you take it out for consumption.
One of the quickest ways of storing pizza is to wrap it in plastic foil and pack it in the manner that no air can get in or exit. This prevents pizza from becoming soggy, which every one of us hates to take in.
One of other method which takes the cake for being the best way of storage is to wrap it in tin based foil and place it in freezer. Let it sit there for an hour and take it down to less cooling zones in refrigerator. After all, cooled pizzas are as good as warmed one.
You can even wrap the pizza slices with aluminum foils and place it in microwave oven. Reheat it and enjoy the crispy nutty pizza crust.
You can also place large amount of pizza in large microwave safe pan and slide it inside the oven. Make sure to seal its surface with wax paper or foil before putting it in oven.
These were some of the commonly used tips on how to store pizza and relish every crispy bite of it.
Image credit: ifood.tv
How To Store Pizza