How To Store Ice cream

8 Apr 2011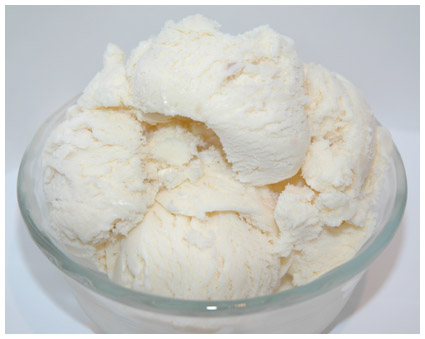 How to store ice cream?  Ice cream can be prepared at home or directly bought from commercial markets, however, storing home made ice cream is messy because they are freshly processed and do not contain any stabilizers or preservatives like their market versions. Ice cream shelf life is not more than two weeks, however some brands boast of storing ice cream for as long as one month. They show degraded texture, appearance, and flavor on being improperly stored. If you wish to enjoy the heavenly taste of ice cream always fresh from freezer, you ought to follow some effective guidelines.
Storing Ice cream
Some of the nifty tricks applied in storing ice cream are here to go. Read on to get an idea.
Ice cream, if bought from outside must be kept in freezer immediately even if you plan to eat it with no gap.
This ensures the retention of aromatic flavor of fruity ice cream especially.
Next follow up should be that one you think of storing ice cream in freezer, you must be sure that the temperature is zero degree Fahrenheit and the location of ice cream must be in the center, very similar to the way you keep things to cook in microwave.
Let it sit in freezer till you plan to scoop it out and enjoy the cold bites. Take out the container full of ice cream and either shelf it in downside of your refrigerator or if the room temperature is not so warm, then you can even keep it in room temperature. This process calls for a twenty minutes session.
After this you can scoop out and serve ice cream for a great party. Make sure to keep your ice cream back into freezer.
This must be done by wrapping ice cream container with   plastic wrapper. This is an important step after opening the container. You won't get to see those frustrating ice crystal formations in ice cream this way.
These were some of the simple and effective tricks on how to store ice cream for good span of time.
Image credit: ifood.tv
How To Store Ice Cream