How To Store Jelly

7 Apr 2011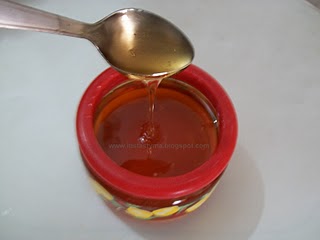 The thought on how to store jelly, drives you crazily to the refrigerator and you end up scooping out some of the jelly pulps on the morning toast or slice of bread. However, once you are over with your jelly tasting session, you get curious on how to store jelly for future consumption. Not a big deal, jelly storage depends on few of the related factors while it gets processed and sized up. Let us set out on small and juicy journey of jelly storing methods.
Jelly Storing – Some Suggestive Tips
Jellies have tendency to go off the record earlier than jams.The two important factors which makes jelly a perishable food item are nature of fresh ingredients introduced while making, and the atmosphere and surroundings under which jelly are kept. They should be kept away from sunlight, hot surroundings, and must be always stored in cool, dark spot. Proper storage procedure needs to be adhered to while storing jellies for extended time.
While you prepare your own home made jelly, after adding juice and sugar, you should add some lemon juice drops in optimum amount. This should be done once your jelly acquires a thick consistency. Lemon juice is an acid which prevents any outgrowth like that of yeast, mold, and destructive bacteria.
Storing jelly in proper clime ensure that you are keeping away the reasons which makes them perishable. You must can your fruit jelly in a sterile airtight container and store in refrigerator.
The jelly like substance has got lots of watery nature, and at times you get to see water getting separated out from pulpy substance, this is called syneresis. It is synonymous to weeping of jelly but if too much of weeping takes place, you need to toss it to trash.
The freshly prepared jelly has palpable amount of oxygen in between the gels, which becomes source of growth and reproduction for bacteria and mold. Above all, the moisture content in jelly makes a good thriving environment for living contaminants. What you can do is to block such outgrowth mechanism of living organism, for this, make use of sealed, vacuum tight containers to store jelly.
While storing jelly, you can liberally use some chemical preservatives which ensure extra shelf life of your heart favorite jellies.
Enjoy your of delicious jelly toast with all time freshness by practicing tips on how to store jelly.
Image credit:
How To Store Jelly