How To Keep Apple Fresh

6 Apr 2011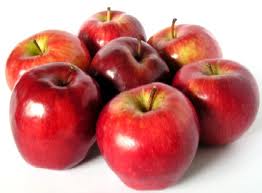 Buying apples in bulk during season would be futile if you do not know how to keep apple fresh. Apples keep fresh in cool temperature and hence refrigeration is the best way to keep them fresh for longer periods of time. The reason why apples spoil depend not only in the way it is stored but also on the type of skin apples have.
Keep Apple Fresh in Refrigerator
Buy fresh apples.

Check the apples carefully for bruises however small they are. Segregate the ones with bruises and are over ripes from the unbruised ones.

Take newspapers and wrap one apple each in one newspaper sheet. This would prevent ethylene (ripening gas) from affecting other nearby apples.

Keep wrapped apples in vegetable bin of refrigerator.
Apples keep fresh for weeks when stored in this manner.
Keeping Apples Fresh at Room Temperature
Apples keep fresh at room temperature too provided they are placed in cool and dark areas away from warmth and sunlight.
Buy good, firm fresh apples.

Check apples for blemishes and separate those which have none.

Place apples with minor bruises or blemishes in a fruit basket on kitchen counter to be consumed on the same day.

Wrap apples without any marks in large sheets of newspapers. Apples have to be completely covered and sealed by crinching the paper ends together like a cracker.

Get a carton box.

Stack apples wrapped in newspaper in the box.

Do not tightly cram together the apples.

Cover the carton box with lid.

Place in dark and cool area like in root cellars.

Make sure no direct sunlight reaches the apples.
Keeping apple fresh over a particular time period largely depends on the type of apples. Thin skinned apples spoil faster than thick-skinned apples. Thus it would be advisable to buy thick skinned apples if planing to use over a longer period of time.
Tips to Keep Apple Fresh
Do not store apples  near potatoes since potatoes can hasten the ripening process of apples and spoil them.

Do not store rotten or bruised apples with fresh ones.

Wash apples prior to eating them if stored wrapped in newspaper.
Learn how to keep apples fresh and enjoy them to your heart's content.
Image credit: blog.americanfeast.com/
How To Keep Apple Fresh