How To Stop Cheese From Crumbling

30 Mar 2011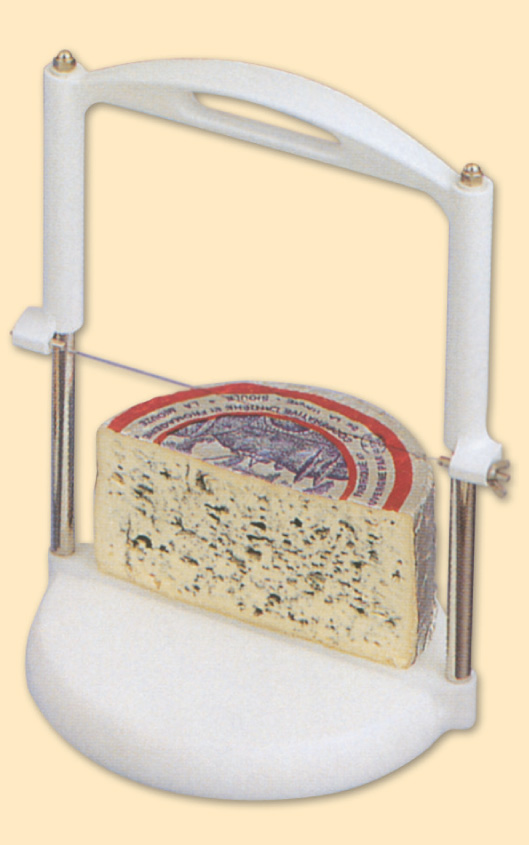 While serving cheese to your guests, you should make sure to slice them appropriately to stop cheese from crumbling. On your cheese board, you would like to arrange many varieties of cheese so that each of the variety can complement the other. Placing many types of soft and hard cheese gives many choices to your guests. Each type of cheese has to be sliced differently so make sure to keep the right knives and slicers. Learn the right cutting and slicing method to prevent cheese from crumbling. 
Some of the techniques are given here to prevent cheese from crumbling
Use Roquefortaise for cutting soft cheese
Cheese should not be served immediately after taking it from the refrigerator.  So place the cheese in the room temperature for 2 to 3 hours. Use Roquefortaise to slice the cheese, this is a device used to cut the soft cheese varieties. Take all the soft cheese varieties and place one by one in the Roquefortaise device. This device cuts the soft cheeses perfectly, the cheese would not stick as it uses wire and not a knife. So using roquefortaise would help to stop cheese from crumbling.
Use curved cheese knife for cutting soft cheese
Curved cheese knife is the other option to stop cheese from crumbling. Keep the soft cheese in the cheese board, at the top of the knife you have double prong which you can use to position the cheese at the right place suitable for slicing. It is better to avoid using your fingers to position the cheese. Before using the knife, put it in a bowl of hot water, this warms the knife so that the cheese does not stick. Use double prong to serve the cheese to your guests.
Use double handled knife for cutting hard cheese
Double handled knife is big that has blade in the middle and two handles at each side of the blade.  This knife is usually used to cut hard cheese varieties. You can also find curved blade in the double handed knife. Place the hard cheese in the cheese board and before slicing make sure to leave enough space around it to use the double handled knife. Also place the knife in hot water bowl to prevent cheese from sticking to the knife. Decide how you want to cut the cheese, and then hold two handles using your hands. Do not press the cheese hardly as it would crumble, press gently but at the same time firmly to slice the cheese to desired size.
Place the correct knives for each type of cheese else pre cut the cheese and place in the cheese board. Using the right knife would stop cheese from crumbling.
Image credits: tillelaurent.ch
How To Stop Cheese From Crumbling