How To Preserve Rosemary In Oil

6 Jan 2011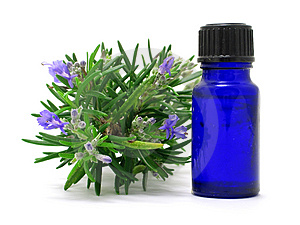 Do you know how to preserve rosemary in oil? It is very difficult to find fresh rosemary until you have a backyard garden where you grow these herbs. If you know how to preserve rosemary in oil, you can store them up for later use, whenever you find them in abundance. Preserving rosemary in the right way enhances the taste of your recipes, enhancing the food flavor and making your everyday meals delicious.
If you wish to add a special touch to your everyday cooking, you need to learn how to preserve rosemary. One of the common ways of preserving it is in oil – here are some easy, steps which shall help you to preserve rosemary. You can use olive oil or any other type of cooking oil which is easily available at home. You will also need a food dehydrator and a clean glass jar for preserving rosemary.
When you desire to preserve rosemary for later use, it is important that you collect fresh rosemary. Once you have them, you can hang them in slightly loose bunches from the ceiling in a place which is warm and dry. If you find dirt or dust in the herbs remember to brush it off or shake it so that all undesirable substances are removed at once from the herb. However, you have to be careful while you are trying to clean rosemary. You should not wash rosemary with water to clean it, until it is extremely necessary to do so  and cannot be avoided. If you have to preserve rosemary, you need to keep it away from water or else the oils will be washed away with water which shall cause the rosemary to lose all its useful properties. Cleaning it well but very meticulously is an important step pf preserving rosemary.
Once you have hung the herbs for some time, you need to dry them with the help of a food dehydrator. You can read the instructions of the dehydrator, if you are unsure about how to dry these herbs. Drying ensures that you preserve rosemary in a way which helps you to retain its maximum benefits.
After the above step, you can place the rosemary in dry jar and cover it with ample oil. The recommended oil is olive, but in case you find it difficult to get olive oil, you can use any other cooking oil. Remember to leave a little quantity of space just above the jar and then seal the jar very tightly.
You can now place this jar inside your refrigerator and let it be there, till you need it. This is the most effective way of preserving rosemary and ensuring that you get maximum benefit from the herb whenever you choose to use it. 
Image credits: asia.ru
How To Preserve Rosemary In Oil