How To Freeze Black Olives For Later Use

27 Dec 2010
Since, black olives are considered to be the best olives; I always make it a point to freeze black olives in my refrigerator. Black olives are not only good for the skin, they also have anti-fungal, anti bacterial and anti-oxidant properties and consuming black olives also helps to boost our immune system.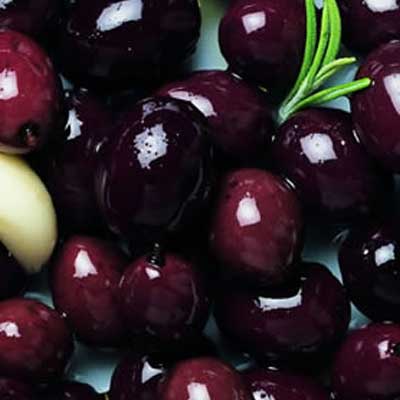 Everyone in my family is fond of black olives and therefore I purchase them in bulk and store them for a prolonged use. This not only ensures me the right kind of nutrition preserved in my freezer but also enables me to strike the best bargain.
This is how I freeze black olives easily at  home.
Get olives from a nearby convenience store.
Put them in a strainer.
Let some cold water flow on them, so as to remove any dirt or impurity from their surface.
Take a plastic container and slowly put all the olives in it.
Do not fill the container completely.
Take a cup of cold water and pour on the black olives, in the container.
Now freeze the black olives overnight.
Next day, take out the frozen olives and defrost them.
After defrosting, place the olives in an airtight jar.
Place the jar in the freezer and now you have black olives preserved for months to come.
 Frozen black olives remain good for a period of six months and you can use them either for seasoning or making marinades.
Here is one of my favorite sandwich recipes with black olives-
Delicious black olive pesto sandwich- It is a yummy sandwich preparation made of black olives, cashew nuts, pepper and basil leaves. This sandwich is especially liked by children.
Ingredients
4 bread slices
Butter
2 cheese slices
1Tomato cut in slices
Black olives cut into half
5 Cashew nuts
Few basil leaves
4 tbsp. Olive oil
Salt and pepper
Method
Grind cashew nuts, basil leaves, along with olive oil, salt and pepper (according to taste) and make a fine paste.
Add the black olives and mix well. Keep the paste aside.
Take the bread slices.
Trim the sides with a scissor or a knife.
Spread butter on the slices.
Spread olive pesto on one slice.
Top it with a cheese slice and then tomato slices and finally with an already butterd bread slice .
Repeat the process with other 2 slices.
Your yummy black olive pesto sandwich is ready.
Enjoy…
Image credit- garciasfamouspizza.com
How To Freeze Black Olives For Later Use