How To Store Squash In Freezer Bags

24 Dec 2010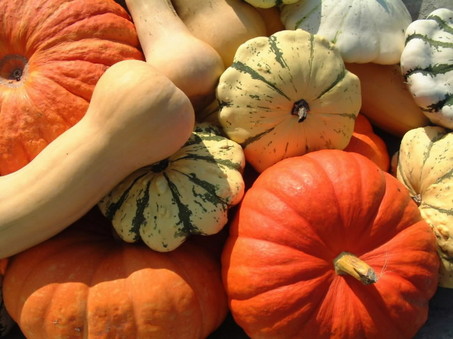 Squash grows in plenty and all of them ripen at the same time, making it difficult to consume all in a given period of time. While we have innumerous squash recipes to suggest, we would first recommend learning how to store squash in freezer bag, so that the pressure of using your garden squash within a few days is eliminated. We will also tell you the best way to store squash in freezer so that you can enjoy your squash harvest for a longer time, at your own pace without getting bored of the same squash dishes every alternate day. Take your time to learn a new squash recipe everyday and thereby enjoy your garden produced squash.
Storing squash would involve cleaning, peeling and cutting squash in small cubes for fitting into the refrigerator.
Take a large vessel or pot and fill it ¾ with water. Boil the water on a stove top.
Separately clean squash with cold water to get rid of surface dirt if any.
Cut the squash in round slices of about ½ inch width for conveniently storing squash.
Blanch the sliced squash.
When the water in the large pot starts to boil, put the slices of squash in boiling water and leave for about 3 minutes.
While the squash is boiling, fill another pot with chilled ice water to dipping blanched squash.
After 3 minutes, take out the squash slices from boiling water and plunge them in cold water. Let it sit in cold water for 5 minutes.
Plunging hot squash in cold water prevents further cooking of the squash.
Remove squash from cold water and let the water drain out completely.
Use many small bags to store squash in freezer.
And store squash in freezer.
Storing squash in many freezer bags will allow you to pick up a quantity that you need to prepare without disturbing the rest.
Now that you know how to store squash in freezer, you can enjoy your own home grown squash for months without worrying about their destiny because they are safe and secure in a freezer to be used as your wish.
Image Courtesy: blog.lehighvalleylive.com
How To Store Squash In Freezer Bags