How To Store Kaffir Lime Leaves

7 Nov 2010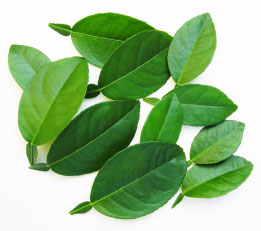 Do you miss kaffir leaves while cooking Thai dishes? Well, the best solution is storing kaffir lime leaves in your kitchen because they are rarely available in supermarkets. It will save you from the trouble of hunting them in stores or spending a huge sum by ordering through internet. Here is how to store kaffir lime leaves at home.
Use a bottle or air tight container or a plastic zip lock bag for storing kaffir lime leaves.
Leave the container in the freezer and you can store kaffir lime leaves for almost a year.
They remain fresh in freezer and let you enjoy its aromatic strong flavors.
If you have a small quantity which you think can be used within a week's time, keep them in a plastic bag into the vegetable bin.
Dried kaffir lime leaves can also be used but the aroma is less compared to fresh kaffir leaves. So if you have some dry kaffir lime leaves, don't discard them, instead store them for emergencies.
Image Courtesy: thai-food-online.co.uk
How To Store Kaffir Lime Leaves