How To Freeze Lemon Slices?
10 Oct 2010
Are you worried what to do wit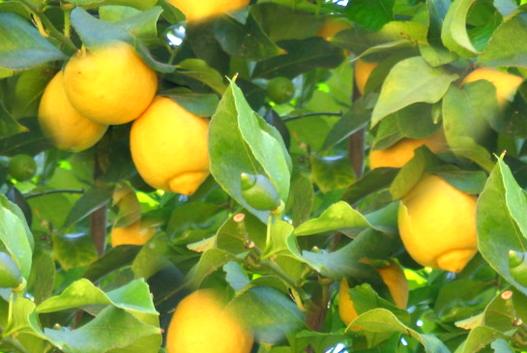 h the bag of lemons you bought to add in bottled water? Don't worry! There are other simple and quick ways to use lemon. One such way is to cut your lemon into slices and freeze it. Here are tips on how to freeze lemon slices.

Things you need: Any size of lemon can be used to make lemon slice. You will also need a cutting board, a knife and a small bowl.
How to prepare: Pick a lemon and cut both its poles and then cut it into two halves with the knife on the cutting board. Slice the lemon into thin strips and spread them in rows on the board. Keep the board in the freezer for three hours or until all the strips turn into solid and collect them in the small bowl. Keep the bowl into the freezer again.
How lemon slices can be used: Use these sliced lemons, which are considered good for the digestive system, in warm water and have it before breakfast everyday. Rinse your hands with lemon if stains of berry fruits are left behind. Use lemon slices to remove blackheads from your skin or dandruff from your hair. You will find it very handy when you need to remove ink spots from clothes. It can also be used to clean the smell of onions and garlic from chopping board. Lemon slices can be juiced in seconds and, also whiten your nails. You can also clean stainless steel, brass and copper items with lemon slice. Lemon can also be used to clean microwave. Put a slice of lemon in water in a microwave-safe bowl and boil it for five minutes. The steam of limed water will condense the microwave's walls.
Simply you can make a quick drink with a slice of lemon in no time, if you have a surprise guest at door. Just pick a frozen lemon slice and add it your drink. Enjoy!
Image Courtesy: silviahartmann; blog.wewantraw
How To Freeze Lemon Slices?