How To Store Food For Hard Times?
21 Sep 2010
How to store food for hard times? This one question must have time and again haunted you, especially if you are a woman, a wife and a mother. Hard times are never foreseen and can come anytime – there can be weather emergencies, there can be sudden unemployment in the family, you can get suddenly ill and hence, not be able to go out and shop, and so on. While, there's not much that you can really do when already placed in such tough situations, other than waiting for the time to get over, there's something that you can always do to minimize the effect of hard times – be always well prepared for the unforeseen by storing food for hard times. And here's how:
•    Balance of Basic and Convenience Food:
With hard times, the priority becomes saving money. One of the smart ways to save money is to cook food from the scratch. Therefore, keep a good store of basic foods like sugar, flour, cereals, etc. For people who love cooking, this is the best way to relax and get your mental peace back as well. However, if cooking is not your forte, or if you do not find time to cook, then the convenience food that you have stored come into picture. With convenience food, if you do not know cooking, the compulsion of learning it from scratch during a tough time is not there. This saves a lot of stress and mental pressure. If you have a hectic schedule with lots of things to manage, then with convenience food, you also save yourself the worry of managing time and being able to cook lunch for your family. Thus, ensure that there is a good balance of basic and convenience food stored in your house.
•    Store Comfort Food:
Stress is omnipresent during hard times – let it not come between you and your food at least. Stock food that you normally eat. This gives your family an impression that every thing is normal and that difficult times are not that near. But, at the same time, stock some comfort food like chocolate chip cookies and other gourmet. This acts as a psychological balm and gives you a feel of good time, security and happiness, thereby making you think that danger, poverty and depravity are not hovering over you.
•    Making Stock your Natural Habit:
This is an effective way of preparing for the future. Clock yourself around the stock food. In other words, even during normal times, stock what you eat and eat what you stock.
•    Budgeted Stocking:
It is not possible to create a storehouse in a single day or a single week. Neither is it practically, rather physically possible nor financially. Hence, plan storing food for hard times with a planned budget. Buy a few extra canned pears or green beans every week, along with your normal weekly requirements to have a good stock of stored food in times of need.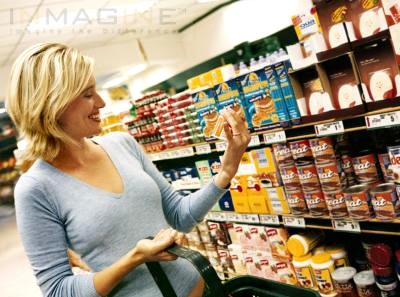 •    Keep a Watch on the Sales:
Discounts and sales are quite frequent in today's society. So, why not make good use of them? Keep a watch on the departmental stores and check out the items that have the maximum discounts. Buy the maximum number of items allowed on the sale. This is a smart way of storing food for hard times that not only saves you stress but also a good deal of money.
Thus, while there's enough stress and numerous things to take care of during the hard times, storing food for hard times is one thing that may not bother you, only if you plan it in advance and in an organized manner.
Photo Courtesy: akorra.com&howtobeamicrowave.com
How To Store Food For Hard Times?