How to store fresh seafood
15 Sep 2010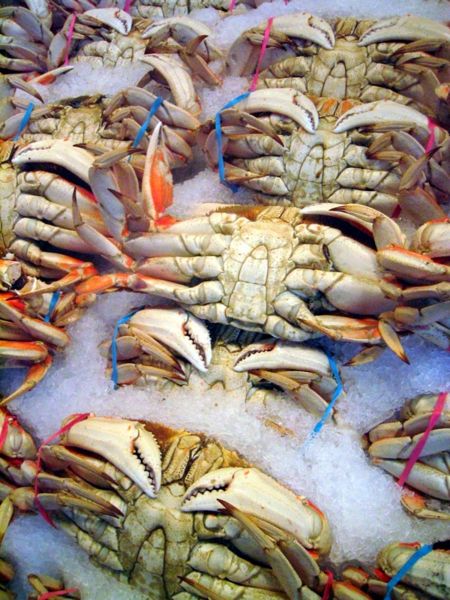 Storing fresh seafood could be little challenging task, as there is a high chance of getting this rotten in case it is not properly stored. It is very difficult to keep these items fresh in normal room temperature. Even if it does not get spoiled, you will definitely miss the special taste of the seafood. Whenever I buy seafood for my household, the first thing I do after coming back home is to store them. Otherwise, my total work of going to the market, selecting the fresh and special seafood and spending a whole lot of money for them will get completely lost.  Here are few useful tips, which I follow to maintain the freshness of these delectable items.
Before you go for buying the seafood, you must make some preparation for storing these items. A refrigerator or an ice-box is the most essential thing for storing fresh seafood, as without the ice-cool temperature you cannot think of this. But a refrigerator or an ice-box is not all. If you just keep the seafood open in the ice, it will get stale and loose all the delicate flavor and taste. So, you must keep handy some good quality plastic containers for use.
When I buy fresh fish from the market, usually I wash them thoroughly before putting them into refrigerator. But it would be much better if you can soak that extra water with tissue paper or keep the washed fish in a drainer to drain off all the water. However, you cannot keep the fish in this way for long time. You can spend at most 15 minutes to drain off the excess water and then put them into the clean and dry plastic container. Now you can keep the plastic container inside the super freeze zone.
However, for fresh clams, oysters or mussels, I follow a slightly different method of storing. Usually I do not take these items out from the packet, as long as I am not using them. These are normally washed and cleaned before they are kept for sell. Once you open the package and wash them for storing, there is a chance of destroying the smell and taste. So, just keep the pack as it is directly inside the coldest part of your refrigerator.
Many people believe in sprinkling little bit of salt before storing fresh seafood, helps to retain the freshness. If you do so, then you should remember to add less salt, while cooking the seafood dish.
You need to thaw the refrigerated seafood of its own, when you go for cooking. The taste and freshness can get reduced, if you defrost the refrigerated seafood through microwave or normal over. It will be better to bring out the container or pack from the cold zone at least couple of hours ahead of cooking.
Image Courtesy: http://www.wikihow.com
How To Store Fresh Seafood