How to Store Rice Pudding?
How to store Rice Pudding?! I made a huge bowl of this lovely pudding a few days ago but just didn't know what do with the leftover!! I wondered if it would be alright if I refrigerated the pudding or not and just couldn't come to a conclusion so …I asked my Mom!! And Walla!! There is really nothing to storing rice pudding;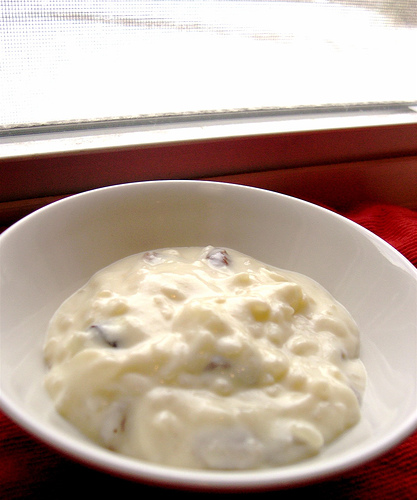 Once you have prepared your rice pudding, let it cool down to room temperature.
Pour the rice pudding in a bowl and cover with an aluminum foil. It would be great if you can use an airtight container.
Rice pudding will remain fresh in the refrigerator for a maximum of 1 week.
Rice pudding loses its consistency on freezing, so don't freeze.
TIPS
Use Sushi rice or Arborio rice to make your rice pudding. They are excellent as they don't get hard when refrigerated.
In England, Pudding Rice is readily available at supermarkets.
 
Refrigeration actually intensifies the flavor of the rice pudding.
 
Image Credits
www.flickr.com
How To Store Rice Pudding?