How to store baked goods? – Bake, Store and Save

22 Jul 2010
The festive season (be it Christmas, New Year etc) is a harbinger of goodies, home-made, bought, gifted etc. And when you bake your pastry or croissant, you definitely want your delicious bake to last for a few days, with the freshness and shape, which you gave it at the time of baking. So, how to store baked goods?

It is not that you want a reason just for the Christmas season to handle and store your baked goods with care but somehow, you can't imagine your "yester-bought" pastry hardening or emanating the fridge odor just the very next day.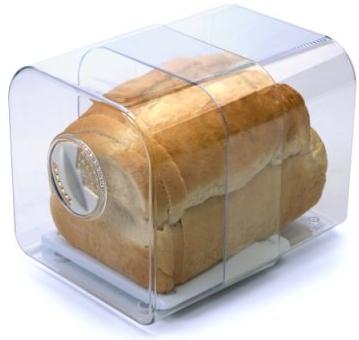 So save our tips on how to store baked goods for the festive season and for any day of the year.
We will categorize the baked items according to its making, filling and basic ingredients and discuss a method of storage for each distinct variety of the baked item.

Freezing is a time-tested technique for storing baked goods and off we start with:
•    Cookies:  According to the make and ingredients of your cookies, store it in individual freezer bags, which are air-eliminated and tag them with a relevant cookie name, and put them in the freezer. If you intend frosting them, just do so only before use.Cookies 'freeze in freshness' for a maximum period of five months.
•    Brownies: If your brownies are already cut into squares, then wrap each of them in a plastic bag and then a foil before laying them on the 'freeze zone'. But if those are yet to take shape from the pan, then freeze the whole bake for a few minutes and remove it. Take out the brownie block from the tray and wrap it in plastic and over with a foil and then put it back in the freezer.
•    Muffins: Muffins do not do well with the freezing treatment. You could instead store them in air-tight containers in a cool place and warm them up before consuming.
•    Cakes (frosted and unfrosted): Cakes are the 'icing' of the baked goods. With whipped cream and frosting, which simply 'fluff' you up with an insatiable longing, how do you store frosted cakes? Let your cake cool at room temperature. Once cooled, freeze it. The same is applicable to unfrosted cakes as well. When it comes to thawing the freeze off the cakes, it has to be carried out at room temperature.
For baked goods assorted, the assorted tips are sure to serve you in the long run on how to store baked goods.
Photo Courtesy : http://www.asseenontvguys.com
How To Store Baked Goods? – Bake, Store And Save