How to Store Raw Meat

21 Jul 2010
Meat is basically a flesh of the animal which is used for eating purposes.Storing raw meat can be a challenging work but not an impossible work.If you know the proper storage of the raw meat, then you can easily save your time spending at the grocery store buying the meat all the time.
Procedure to store raw meat: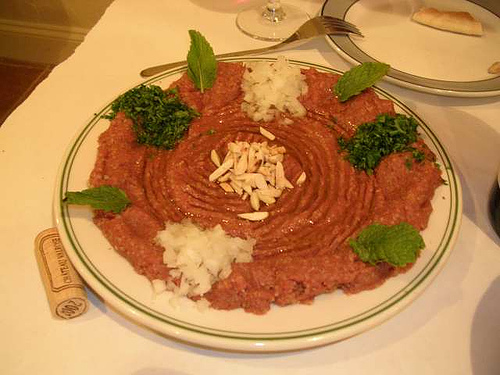 Here are given some simple different steps to store raw meat:
Freezing:You can store meat in the freezer. You can wrap the meat in the tin foil or plastic wrap if you have a plan to use them after some days. 
Rubbing:You can rub the salt over the meat.Cut the meat into blocks and rub salt into each block of the meat. Pack the meat in a barrel or kreg. The spaces between blocks should be filled with salt.
Pickling:You can pickle your meat. Store the meat in the vinegar. This you can do by marinating the meat in brine or vinegar and then storing it over a long period of time in the same solution.
Smoking:You can also smoke the meat to preserve them. Prepare a fire in a closed area in order to trap the smoke. Fire will produce smoke. Slice the meat thinly and drape it over a rack. Smoke the meat overnight. The meat will last for a week.
Drying:You can dry the meat for a longer use. Cut the meat into strips and trim off the fat. Marinate the meat and dry with low heat. This will store the meat for weeks.
Thus there are many ways of storing the raw meat. Always be careful to wash hands and sterilize the utensils that comes into contact with raw meat.
How To Store Raw Meat