How To Store Grapes

21 Jul 2010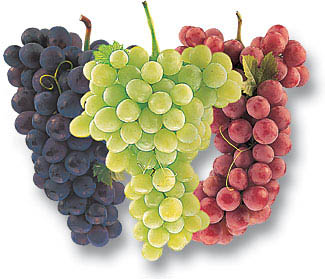 I learnt how to store grapes from my grandma when I was just 8. We had planned a kid's party in our lawn during our vacation and it was my responsibility to make fruit salad and juices. Being crazy about grapes I could not think anything beyond grapes for our party – but this was where I got stuck. Dad bought the grapes 6 days ahead of the party since he had to return for an urgent assignment – the supermarket was miles away – how would I keep the grapes fresh? I couldn't imagine my fruit salad without grapes – this was when Grandma taught me the process of storing grapes.
You will just need freezer bags for storing grapes which is available in all homes. The process of storing grapes is easy and can be done by an 8 year old too. Here is how it goes.
1. If you are looking forward to storing grapes, you shouldn't wash them. This can moisten them and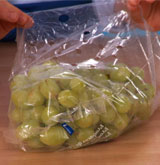 will cause them to retain dampness which can spoil grapes.
2. Check if there are any spoiled grapes. If you find even one grape soiled you can completely remove it.
3. Now, put all these grapes into a plastic bag and in your refrigerator.
4. Your grapes shall stay fresh for a week.
Isn't that simple? This was exactly what I did and had fresh grapes after 6 days – my fruit salad turned out to be the best item in the party. This is truly one of the most nostalgic memories I have of my childhood – learning while enjoying!
Image courtesy: img4.realsimple ; mrbigben.
How To Store Grapes