How To Keep Apples Over Winter

16 Jul 2010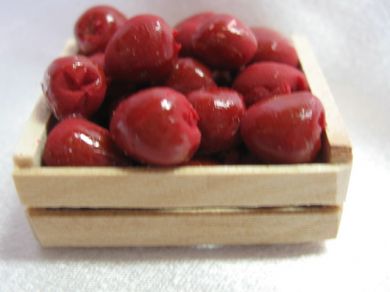 I found it very tough to keep apples fresh when I had abundant apples as I don't have a root cellar at home. So, I didn't have much options - this was when I learnt how to keep apples over winter. We need to keep apples in such a way that they stay fresh and taste equally good. Keeping apples over winter will no longer be a challenging task for you if you know the right way to take care of all apples. Here are some things which you can do when you have apples in abundance.
Select wooden crates:
In the process of keeping apples over winter one of the most essential things you will need are the 
wooden crates – you will get these in hobby shops or with box suppliers which are located near your home. If you have any sturdy wooden crate at home or any kind of heavy duty cardboard box with you, it shall also serve your purpose. You just have to ensure that it is of good quality and strong enough. If you visit your local supermarket try and check if you are able to get any type of wax coated fruit box – this is the ideal box to store all your apples. The wax coating of the boxes shall help to prevent the juices from leaking.
Step 1: You can start the process by putting down a layer of newspaper inside the box or crate.
Step 2: Now, you will have to put some straw and wood shavings inside the box. To be approximate, you need to put 1 inch layer of the straw you have or even wood shavings.
Step 3: Now, you have a tough task ahead. You will have to take each apple and cover it with newspaper and then put it inside your box. This should be done slowly so that each apple is well covered with newspaper.
Step 4: When you have completed putting one layer of apples in the box, you will have to cover these apples with wood savings or straw and then again repeat the same process for the next two layers. You will have to keep doing this process till your box becomes completely full.
Step 5: When your box gets full keep it in a cool place which is dry. The best place to store them is the corner of your garage or your basement.
Step 6: Remember to keep checking all the apples every month so that you can discard any apple which you find has juice seeping from it.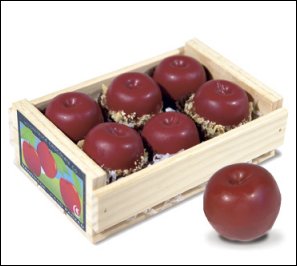 Note: Apples can be kept fresh for 6 months at least but it depends on the variety of apple. If you choose apples which ripen in the fall then these are the most appropriate ones for keeping over the winter.
Image courtesy: blisstree.com/ ; mountaincreekminiatures
How To Keep Apples Over Winter