how to dry figs in oven
13 Jul 2010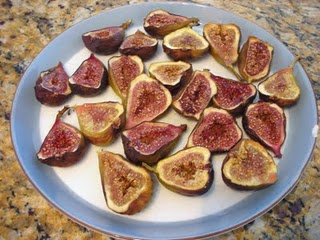 If you do not know how to dry figs in oven, let me tell you that drying figs in oven is an easy task whose rewards are great.Figs are most commonly consumed in the form of prepackaged cookie. Figs taste amazing in this form but they are good for health too if they are eaten fresh and alone. For this, figs must first be dried. 
1.    Let the figs ripen properly by allowing them to fall from the trees all by themselves.

2.    As soon as the figs fall they must be harvested immediately before they turn rotten.

3.    They must then be washed and cut into half.

4.    Place the figs on the drying wrack with skin-side down. They may be dried outside under the sun but make sure that you dry them in open in warm and less humid environment. In case the figs are dried outside, they must be draped  with a cheesecloth on top so as to keep the bugs away.

5.    In order to kill the insects, pasteurize the figs. For this, you can place the figs in the oven and heat them for 10-15 minutes at 175 degrees.
How To Dry Figs In Oven