How To Freeze Lasagna

10 Jul 2010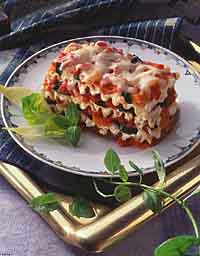 I just love lasagna – the layers of cheese, noodles and sauce is just awesome! If you are truly fond of lasagna you should learn how to freeze lasagna, since freezing lasagna helps to increase its life amazingly. You can have it whenever you want without having to make it all over again. My love for lasagna has taught me to research and learn the most convenient way of freezing this food.
If you know how to freeze lasagna, you will have the convenience of storing 'fast meals' rather than buying processed meals whenever you are running short of time. This blog is for the convenience for anyone who is looking for tips on freezing lasagna.
Here are some things which you will need to freeze lasagna:
• Baking dish which is freezer proof
• Plastic wrap for food
• Any type of aluminium foil wrap
• Sharp knife
• Labels to put down identification notes or for putting dates
Preparation:
Step one: You need to bake lasagna in any dish which can be frozen. Thus, when you are baking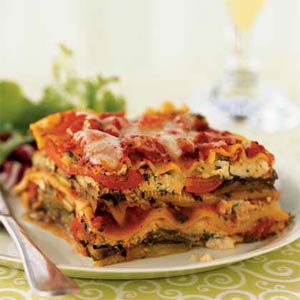 lasagna, you should look for a baking dish which is freezer proof – if you are unsure, you can check its label. Most labels will give you details on the endurance capacity or the temperature range of the dish – so you can be assured that you are using the right dish for baking purpose.
Step two: When you are setting the timer of your oven be careful that you are not overheating it. When you have completed the baking process, you have to give it some time to cool down. It might take an hour to cool. Once it is cold enough, you can slip this into your refrigerator so that it can chill. However, before you put it inside the refrigerator, do not forget to cover with a layer of kitchen foil and also a plastic wrap.
Step three: When you find your lasagna is well chilled, you can transfer it inside the freezer. Chilling lasagna at times takes more time especially when you are using a large quantity of lasagna. So, do not hurry at this stage. When you put it inside the freezer you can be sure that your lasagna shall stay fresh for at least three months time.
Tips for better taste of frozen lasagna:
• If you are thinking about giving a better taste to your lasagna, you can do so when you are baking it. When you are baking lasagna, you can add some fresh herbs on its top. This will give it a great taste.
• Always use herbs which are fresh when you are baking. When you shall ultimately have it after some months, the aroma shall be well released in your baking table.
Image courtesy: 1.bp.blogspot; ashleysnutrition
How To Freeze Lasagna