How To Dry Apples – Different Techniques

9 Jul 2010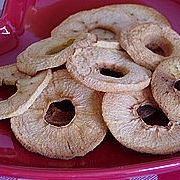 Learn how to dry apples so that you can store them fresh to be used in cakes, pies and applesauce, whenever you wish. Learning the process of drying apples is important so that you do not have to rush to your store every time you feel like having apples. So – here are some ways which can help you to dry apples.
Oven drying of apples:
Select apples which are free from pesticides and are fresh. Select firm apples only for drying. Now, you will need to wash, slowly core and then peel these apples slowly. Once this is done, you can cut the apples into wedges. It is best to slice apples into medium thickness size – ¼ inch size is enough. I also love to slice apples into small rings. You can now dip these apples into slices in an acid mixture. (Acid mixture is made with lemon juice and water) This acid mixture prevents the apples from getting brown as they become dry.
Now, place these slices on kitchen tray but without overlapping. Let them dry for 8 hours at least in an oven at 115 degree F. Keep turning the apples after some time so that all slices are well dried. Once you feel the apples have dried enough, you can check them.
Sun drying: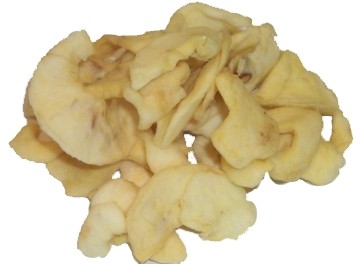 You will have to prepare them for the drying process just in the same way as you did above. Once you have dipped them in acid and placed them on the trays, you need to cover the apple slices with the help of cheesecloth. Keep them in a well ventilated tray. Place them in sunlight as long as you want. Remember to keep turning these slices again and again.
Do not forget to take the tray inside at night. If you are sun drying apples, it shall take you three days.
Image courtesy:  i.ehow.com/image
How To Dry Apples – Different Techniques