How to Freeze Homemade Apple Pie

1 Jun 2010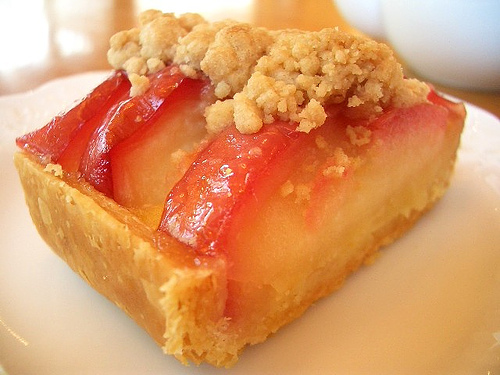 One of the most commonly liked fruits desserts of all times is the homemade Apple pie. This is the one thing that moms always do in free afternoon to save some time. So, we bring to you the process of how to freeze homemade apple pie easily. You can either choose to freeze the pie after baking or before baking. However, it is always recommended to freeze the pie before baking as it tends to easily retain the flavor that way.  Here are the instructions on how to freeze homemade apple pie both before baking and after baking. 
How to Freeze homemade apple pie before baking:
1. While making the pie crust, you must add ½ tsp. cornstarch or 1 tbsp. tapioca to absorb the filling juices. Further, it will also help in stopping the pie from boiling over at the time of baking the pie.  
2. The bottom crust should be shaped in the aluminum pie pan properly. After this, the pie crust should be filled in properly. 
3. Put the prepared pies into a large freezer bag or airtight container inside the freezer. 
So,these are the basic few steps of how to freeze homemade apple pie. Just follow the instructions and serve these delicious frozen homemade apple pies whenever you want.  
Image Credit@ Flickr.com
How To Freeze Homemade Apple Pie