Tips for Buying Lamb for Easter
A lamb roast or any other kind of lamb preparation completes a sumptuous Easter feast. Easter always heralds a visit to our butcher, especially at my home where roast lamb is the focal point of the Easter feast. Now, a good fresh lamb cut is essential for the success of the feast.  Here are a few of the tips that really helped me when I was buying my lamb cuts for this Easter.
 The Right Cut
Deciding on the right cut, in relation to your dish is the first most important step. For example, for roast lamb, the leg of the lamb is the favorite cut because it is tender and has enough fat which allows the meat to be moist even after it is roast.
When buying lamb, choose the leanest cuts that have firm, creamy white fat. Try not to buy the cuts with too much fat, especially if the fat looks brittle, wrinkled and ye llowish. This usually means it's old. Make sure that  the meat has a good amount of marbling and that it doesn't look dry or too moist.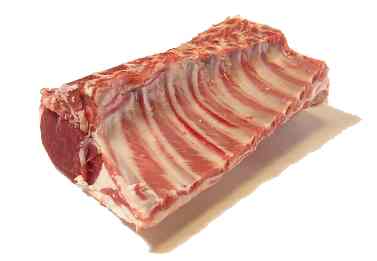 If you want a young lamb, look for pale pink flesh and also, if the knuckles are a tinge of blue. The older lambs usually have light to dark red flesh. You should remember that the flavor and color of the lamb can change depending upon where the lamb was raised.
The Right Grade
If you already know a butcher who gives you good lamb cuts, then you don't have to worry about the grade. But incase you are going to buy lamb from a new place, try buying cuts which have the USDA rating stickers on it. The USDA ratings for lambs are:
USDA Prime: -This is highest rating and the lamb is tender and superior in juiciness and flavor.
USDA Choice: One level lower in rating, the USDA Choice lamb is also a good option.
USDA Good and USDA Utility: These are the lowest in the rating and will not have the USDA grade affixed.
   Organic or Inorganic
I prefer Organic even though it is a little more expensive as the meat is more tasty and tender. At least I don't have to worry about what chemical have been injected into it! Spending a little extra for Easter is absolutely acceptable.
 Bone Weight
When buying a lamb cut take into consideration the weight of the bones too and then calculate the amount you need. For example 25% of the weight of a leg of lamb is that of the bones.

Once you have bought your lamb home, don't forget to freeze it immediately. This will help to retain the freshness and succulence of the lamb.
To know more about lamb, buying it and storing it visit this site. Happy Cooking and Happy Easter!  
Tips For Buying Lamb For Easter