How To Gift A Perfect Valentine's Day Gift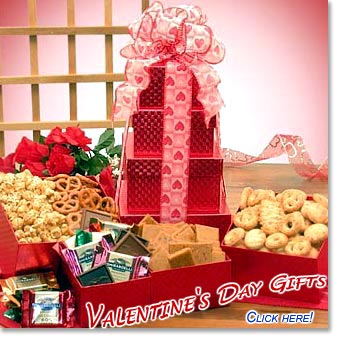 So it's time for the lovers around the globe to brainstorm, to seek and find ways to deeply impress and get their valentine floored with the deadly and exciting gifts they choose. Valentines Day roses, dates, gifts all have become a niche, but as it is said, there are still ways of doing things differently and standing to gain your dear ones love.
So if you have a taste for something a little offbeat, well, here are a few tips to make your choice of that perfect Valentine's Day gift a lot easier.
If wanna make it something personal: Many would want it this way; a Valentine's Day gift that is meaningful and tells your partner that how much you really care and love him/her. Make your won gifts, like Valentines Day cards, with your much loved photographs, a sweet bouquet or a pet your partner would love to have in home, a vacation ticket, a piece of jewelry she has always wanted to own, best of you can get it custom designed etc. The amount of efforts you put in here will be deeply appreciated.
If you wanna make it romantic – How about taking him or her on a date to the place, restaurant or street you both first met? Candle light dinners are so clichéd, yet get it arranged for your sweetheart right under the moon in a soft sandy beach or book a honeymoon bungalow in some exotic lovers' paradise. Or just lock yourself with your partner in a room and play that sensuous music that has always put you in the mood to let loose. Romance is always in the air, it all depends on how imaginative and crazy you can get.
If you wish to relive memories – There is nothing like gifting your loved one the past he/she used to enjoy with you. But again these kind of gifts require ample forethought and preparation – something like presenting a memorabilia like a scrapbook with some old pictures. If you had the habit of writing love letters and if you still have them stored in some corner of your house, get it all bound in a sweet book-style and let him or her read it and enjoy!
If you guys have some better ideas to share then I am all ears!
Picture Courtesy: Adorablegiftbaskets.com
How To Gift A Perfect Valentine's Day Gift