Tips To Identify Rotten Cabbage
23 Nov 2011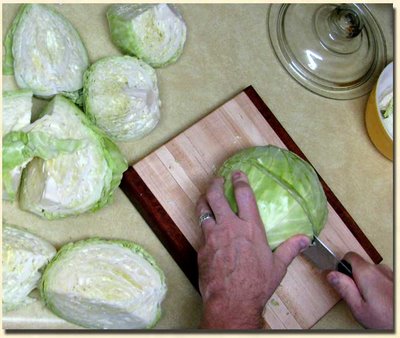 Who doesn't love the crunch of cabbage in their meals, be it in the form of salads or burger? The rotten cabbage just spoils that taste for you, doesn't it? Therefore, here are a few tips to identify rotten cabbage so that you do not end up spoiling your health.
Check the leaves
Cabbage is a little tricky vegetable in that it comes in multiple layers and although the leaves are tightly knit, this also means that if cabbage is rotten on the outside, it is probably rotten inside too. Therefore, the best way to check rotten cabbage is to check it leaf by leaf. This way, even if a cabbage is rotten on the outside, you will be able to salvage part of it.
Check for spots
The most common tip to identify spoilt cabbage is to check for spots. If the cabbage shows dark brown to black spots on the outside, it is most certainly spoilt and, therefore, must be discarded.
Check for worms
As mentioned earlier, cabbage is made up of tightly knit leaves together, which, often serve as quiet and safe resting places for tiny worms in the fields where this cabbage grows. Since it is not possible to clean and pack the cabbage from inside, more often than not, these worms make their way into your kitchen. It is, hence, very important to check the cabbage very minutely for these worms.
Check for color
Cabbage usually comes in purple, green or pale green colors, which means any other color is  a sign that the cabbage is rotten. If the cabbage is showing discoloration of any sort, that too means the cabbage is rotten.
Check for texture
Cabbage is almost always crisp and watery in texture. In case you find the cabbage leave slimy or mushy, it is rotten.
Eating vegetables fresh is the only way to eat them and this is more true in case of cabbage. Therefore, keep these tips handy and make sure that you do not end up eating rotten cabbage.
Image Courtesy: stuffbytace.com 
Tips To Identify Rotten Cabbage