Gift Jelly: How to Tips & Ideas
23 Aug 2011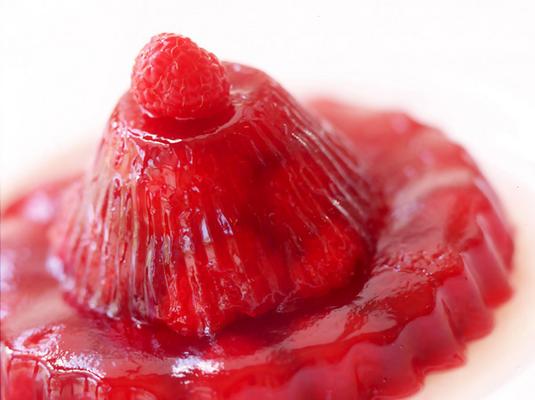 Gift jelly to those who love fruit-flavored desserts! Eating jelly will help them avoid munching unhealthy foods. Jelly is available in several flavors, buy the ones that are liked by the recipient. Some complementary items may also be included.
How to Choose the Best Jelly to Gift
When you want to gift jelly, it will be most convenient to gift premixed jelly. Whether you buy it online or from some local grocery store, make sure you buy the best quality jelly. Some of the most popular premixed jelly brands include Hartley's (popular in the United Kingdom), Aeroplane Jelly (best seller in Australia), Jell-O from Kraft Foods (popular in North America), and Royal (well-known in Spain, Argentina, and Uruguay).
Ways to Gift Jelly
For gifting jelly, premixed  jelly packets can be packed with fresh fruits or nuts that can be added to it. Whether as a gift for an anniversary, Christmas, or as a hostess gift, this gift will surely please the recipient.
It is a great idea to gift jelly desserts that are available in several forms in the market, ranging from huge decorative shapes to single serving cups.
Yet another idea is to include an assortment of different flavors of jelly and gift it.
You can make jelly at home and gift it away. If you want to know how make jelly at home, refer to the article on "jelly" for a simple recipe.
You may also buy a readymade jelly basket from an online store. Many retailers online sell decorative jelly baskets in a variety of sizes and costs. Take your time, when shopping online, to ensure that you find the highest quality that suits your budget.
Packaging Ideas for Presenting Jelly
Jelly can be packed in a box or basket. Choose the size of the packaging thing according to the amount that you have to fill it with. Decorate the basket/box to make it eye-catchy.
Decide the budget to gift jelly before you begin with the preparation of making the gift. Giving a jelly gift box ito kids is a great idea.  
Image credits : bethhart-excusemyfrench.blogspot.com
Gift Jelly: How To Tips & Ideas