Gift Duck: How to Tips & Ideas
23 Aug 2011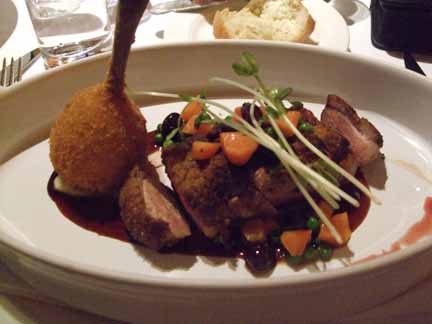 You can choose to gift duck to those who are fond of poultry and white meat. Decide the budget of your gift so that you can arrange it accordingly. Before buying duck meat, keep in mind the preferences as well as the dietary restrictions of the recipient, if any.
How to Choose the Best Duck to Gift
There are several varieties of ducks to choose from. These may be either salt water or fresh water ducks. Pekin duck is one of the most popular duck meats to be eaten in the United States. They are also known as "Long Island" ducks because these commercially raised birds mostly come from Long Island in New York. Other popular specialty birds the Muscovy duck, and the Moulard duck. These are amongst the best quality popular duck meats that can be gifted.
Ways to Gift Duck
Wine lends a romantic feel to any gift and they go together well with duck meat too. Add a bottle of white or red wine. Other complementing snacks, such as bagel chips, and bread sticks can be added.
You can make a notable duck dish, such as Foie Gras, Confit, or Pressed Duck, at home and then gift it by packing it properly. If you want to make a duck meat basket, refer to the aricle on "meat basket gift ideas". 
If you choose duck meat which is perishable, seal and store it in the refrigerator till the last minute. Assemble the base of the basket/box and place the accompaniments on top. Add meat when you are just about to step out from the house. Let the recipient also know that the duck must be kept in the refrigerator so that it does not expire. Alternatively, you may add canned or preserved duck meat that has a longer shelf life comparatively.
Packaging Ideas for Presenting Duck
Choose a durable gift box/basket to pack the chosen varieties of duck.
While arranging the box/basket with treats, fill it with shredded paper at the bottom. Plastic Easter-style grass can also be laid as the base. This will make the gift look presentable. After all the stuff is assembled add a bow along with some colorful ribbons.
Apart from the legs and the breast of the ducks, meat is derived from their heart, kidneys, and liver too. This must be kept in mind while packing duck meat.
When you gift duck, it is safe to include the popular varieties of duck meat which are liked by every meat lover.
Image credits : http://artichokeheart.wordpress.com
Gift Duck: How To Tips & Ideas