Gift Candy: How to Tips & Ideas
3 Aug 2011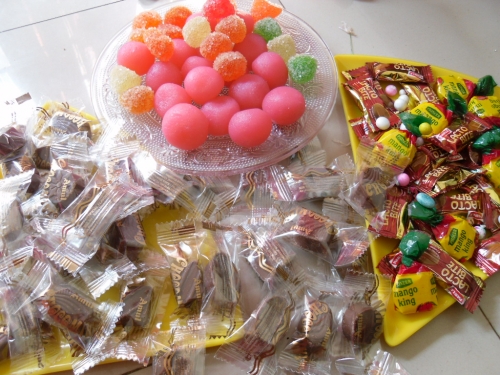 Gift candy to those who have a sweet tooth! The items to be included in the gift must be chosen according to the preference of the recipient. Some complementary items may also be included.
How to Choose the Best Candy to Gift
Whether you shop for candy online or at some local store, make sure you buy the best quality candy. Candies are available in a huge variety of textures, ranging from spongy and chewy to solid and brittle. Some of the popular candies to add to the basket include caramel candy, cotton candy, praline, peanut brittle, rock candy, peppermint sticks, lollipops, tablet, fudge, chocolate-coated raisins, taffy, candy canes, toffee, gumdrops, hard candy, jelly beans, and candy bars.
Ways to Gift Candy
If the recipient prefers any specific variety of candy, you can pack it in a handmade paper bag and gift it.
Yet another idea is to include an assortment of candies on a platter and gift it.
You also have the option to buy a readymade candy basket from an online store. See if it can be shipped to the recipient directly. Get it shipped directly if it is meant for someone who lives far. Take your time when shopping online to ensure that you end up buying the highest quality.
Packaging Ideas for Presenting Candy
Candy can be packed in decorative fabric pouches, wooden boxes, trays, or basket. Choose the size of the packaging thing according to the amount that you have to fill it with. Try to add more variety. If you using a tray or a basket, cover it with a clear plastic sheet and seal it with some colorful ribbons. Add a gift tad along with some decorative trinkets on top.
Decide on the budget to gift candy before you start its preparation. The budget will determine the range of candies that you can afford. 
Gift Candy: How To Tips & Ideas