Gift Pizza: How to Tips & Ideas
3 Aug 2011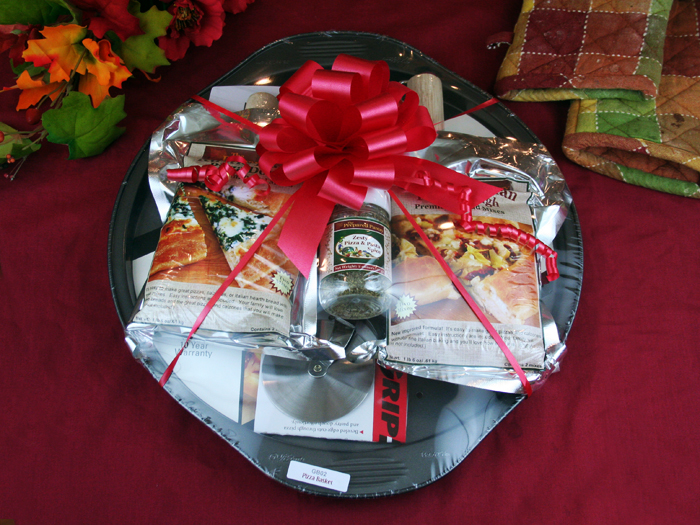 This article has tips and techniques to gift pizza for any occasion. Pizza is the national dish of Italy, but it is now liked by people across the globe.  It is easily available at local grocery stores. A pizza lover will appreciate if you gift different pizza variations along with pizza sauces and other Italian dressings. Read on for more ideas.
How to Choose the Best Pizza to Gift
Buy different types of pizza, such as a thin crust pizza, French bread pizza, New York style pizza, thick crust pizza, pan pizza, grilled pizza, and deep dish pizza so as to add variety to your gift. Gourmet pizza may also be purchased from a specialty store which add a touch of elegance to the gift. Make sure that you buy the best quality pizzas.
Ways to Gift Pizza
Add pizza sauce in jars along with other pizza toppings. For more information on how to choose the best quality pizza toppings, refer to the article on "grocery school how to buy pizza toppings".
Do not forget to add a wedge of mozzarella cheese.
You can make a pizza at home and then gift it with some exotic pizza seasonings alongside.
Lastly, buy an Italian cookbook in order to complete the gift. This book must have several  pizza recipes which can be tried at home by the recipient.
Packaging Ideas for Presetting Pizza
Look for a decorative box or basket as it will make the gift look pleasing.
After placing all the products in the box/basket, cover it with a clear plastic sheet and seal it using a ribbon. You may choose the colors of the Italian flag as pizza is one of the main dishes of the Italian cuisine.
Gift pizza to delight those who love Italian cuisine!
Image credits : preparedpantry.com
Gift Pizza: How To Tips & Ideas