Gift Fruits: How to Tips & Ideas
31 Jul 2011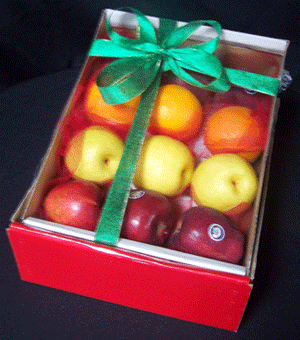 You can gift fruits to teachers, party hosts, expecting mothers on any special occasion. Just put in a little effort and a perfect fruit gift will be ready. Assorted fruits are suitable for any occasion. While making the gift, make sure that you include fruits which fulfill the dietary requirements of the recipient.
How to Choose the Best Fruits to Gift
Buy colorful fruits which are free from any sort of blemishes. Although you can include traditional fruits such as apples, bananas and oranges, adding an exotic feel by including non-traditional fruits such as pineapple, mango, strawberry, and kiwi is a good idea. Organic fruits are also a great choice. For further information on how to buy the best quality fruits, follow the link top 10 fruits you should buy organic.
Gifting Fruits: Ways to Gift Fruits
A fruit platter of assorted fruits can be gifted.
A single variety of fruit may be packed and gifted away.
You can make  fruit pie, friut jam, or fruit custard at home and gift.
A recipe cookbook can be added to the gift. This book must have several recipes that use fruits as one of their major ingredients.
Packaging Ideas for Presenting Fruits
The fruits presents that you make at home can be made according to your choice and within your budget. You can also find an array of beautiful fruit gift displayed in the online stores. It is a great idea to gift fruits to those who are diet conscious and want to lose weight or someone who is recovering from an illness.
Image credits : tiendesitas.com.ph
Gift Fruits: How To Tips & Ideas