New Zealand Gift Basket Ideas
21 Jul 2011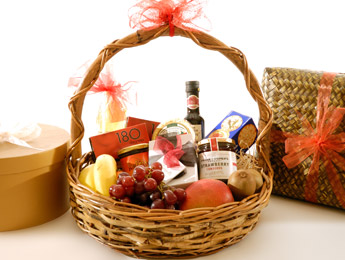 A New Zealand gift basket is an easy one to make. It can be gifted to anyone on any occasion. Your budget will decide whether you want to make an expensive or an inexpensive gift basket. Do not forget to customize your gift basket according to the preferences of the recipient, if any. Here are some tips that will help you in making a nice gift basket without having to spend a lot of money.
New Zealand Gift Basket Ideas: Foods to Include
Anzac biscuits – These were developed in New Zealand. You can add its ingredients which include rolled oats, bicarbonate of soda, desiccated coconut, golden syrup, sugar, flour, butter, and boiling water. Do not forget to add its recipe along with the ingredients.
Hokey Pokey Ice-cream – It is plain vanilla ice cream which has a few tiny, solid chunks of sponge toffee in it. It is loved by all ages in New Zealand. It is the second most popular flavor of ice-cream following plain vanilla.
Pavlova - Add factory-made plain pavlova from any supermarket which can be decorated with any toppings. Traditionally, a topping of whipped cream along with fresh soft fruit is added. For this you can include cream and fruits, such as kiwifruit and strawberries.
Additionally, you can buy lolly cake, pork and puha, colonial goose and Afgan biscuits from a specialty store and arrange them properly in the basket.
New Zealand Gift Basket Ideas: The Basket
Choose a durable basket of the required size. Purchase a basket a little larger than the exact size you might be looking for. This is because an over-stuffed basket does not look very appealing.   
Line the basket with napkins, hand towels or shredded paper. Pack it with the selected stuff. You may even pack it for a holiday purpose as the basket can then be carried outdoors by the recipient. Plates, spoons, glasses and tissues must be essentially added to a picnic basket.  
Avoid adding perishable food. Add canned versions, if available. Cover the basket with cellophane which is recommended for direct contact with foods.
Make the basket eye-catchy and appealing by adding some colorful ribbons and trinkets on top. Your homemade New Zealand gift basket is ready.
Image credits : flowersauckland.co.nz
New Zealand Gift Basket Ideas