Chinese Gift Basket Ideas
15 Jul 2011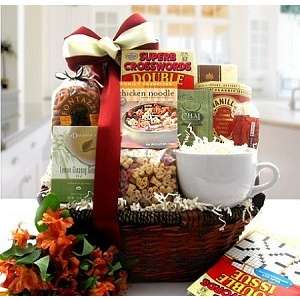 Chinese gift baskets are popular gift options. A Chinese food lover will be delighted to receive it. Making a Chinese gift basket is cheap as well as easy. Here are some Chinese gift basket ideas.
There are several choices for filling the gift basket. Make sure that you customize the basket according to the preferences of the recipient. Your budget will decide whether you end up making an expensive or an inexpensive gift basket. 
Chinese Gift Basket Ideas: Foods to Include
Chinese noodles – There might hardly be an individual who does not like Chinese noodles. These noodles come in different shapes and textures. You can add two packets of these to the basket. Shou Mien, a type of Chinese noodles, symbolizes a long and healthy life as per the Chinese tradition.
Tofu – Tofu, which is made using soybeans, is yet another well-known Chinese product that is loaded with proteins and popularly used in several Chinese recipes.
Chinese sauces and seasonings – Sauces are an important ingredient used in the Chinese cooking. Add a bottle of soy sauce, oyster sauce, Hoisin sauce, yellow bean sauce and fish sauce. Add small packets of herbs such as, peppercorns, cinnamon, fennel, star anise, and cloves.
Beverages – Add packets of green tea and Chinese herbal tea.
Liquor – Add a bottle of yellow wine which is very popular in China. This wine is made with rice, wheat, corn, and alcohol.
Chinese Gift Basket Ideas: Essentials for the Kitchen
It would be great to include some essential Chinese kitchen tools to the basket. You may add one or more of these - wok spatula, cooking chopsticks, soy sauce dispenser bottle, mesh skimmer strainer, and/or 3-piece bamboo steamer set.
Chinese Gift Basket Ideas: Assembling the Basket
As a basket, you can use a wicker basket, laundry basket, straw basket, tin, plastic container, seasonal container or even a large teapot. Decorate the basket using ribbons and trinkets to make it look presentable.
Use tissue paper, shredded paper, tea towels, hand towels, kitchen towels, colored napkins, placemats, colored towels, baby blankets, or fabric pieces can be used in form of liners for the basket. After the basket is packed, cover it with a cellophane sheet. Tie the wrapped basket with a ribbon. Add a tag and a bow to complete the look.
A Chinese gift basket is great gift for people of any age or gender. You will surely receive loads of appreciation for the gift.
image credits : s8.thisnext.com 
Chinese Gift Basket Ideas