Wisconsin Cheese Gift Basket Ideas
15 Jul 2011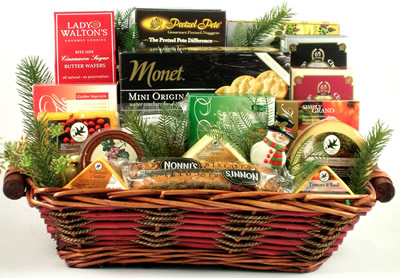 A Wisconsin cheese gift basket is the perfect gift for a cheese connoisseur. It can be gifted on any occasion. Make it interesting by adding some cheese-related tools apart from different varieties of Wisconsin cheese.
Wisconsin Cheese Gift Basket Ideas: What to Add
Make a list of the items that you want to fill the basket with and buy those items. Make sure that you keep in mind the preferences of the recipient while packing the basket. Gather different varieties of Wisconsin cheese. You may add Wisconsin Cheddar Cheese, Colby Cheese, Cow Shaped Cheddar Cheese and Edam Cheese. The basket may also be packed for a holiday. Do not forget to add beer or wine, napkins, plates, glasses, cheese knife and cutting board in that case.
You can add organic Wisconsin cheese varieties to create an eco-friendly Wisconsin cheese gift basket. Add wine and crackers as accompaniments.
Place a cookbook in the basket if the receiver likes cooking. It is a good idea to add useful tools like cheese knife, handy microplane used for grating cheese as well as a platter.
Wisconsin Cheese Gift Basket Ideas: The Basket
Choose the basket according to the number of goodies that have to be placed into it. Do not just pick any simple basket, go for a designer one. Add colorful paper cuttings as filler to basket. Arrange the goodies and cover the basket with clear plastic sheet.
Decorate the basket so that it becomes eye-pleasing. Keep the basket a bit jazzy if it is being made for kids or youngsters. And add some chocolates to it. For an adult, add a bottle of wine with a bow on it. A personal note along with some ribbons will be enough to complete the look of the gift.
This innovatively made Wisconsin Cheese Gift Basket along with very useful cheese tools will definitely impress the recipient. It will be a gift that will be cherished forever by the recipient. 
image credits : giftbasketsplaza.com
Wisconsin Cheese Gift Basket Ideas