How To Do Smart Shopping For Organic Vegetables

29 Mar 2011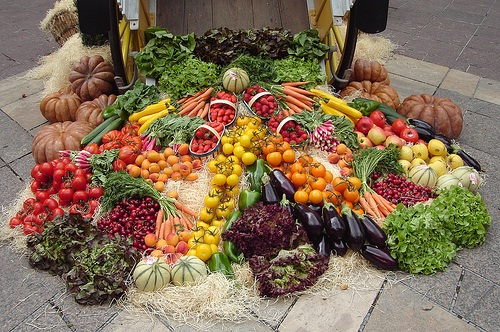 Smart shopping for organic vegetables will help you indulging in a healthy eating habit. Along with that, smart shopping for organic vegetables    will save your time and money. Organic vegetables can help you shed those unwanted pounds and keep yourself fit and healthy. These are few tips to indulge in a smart shopping for organic vegetables.
Tip 1: Commit To Choose Organic Vegetables.
Resolve that you will choose only organic veggies. You can start with opting organic versions of one of your favorite vegetables. The first step and then slowly you can move ahead.
Tip 2: Check For Varieties.
If you have never checked out the organic section of the vegetable or supermarket you normally hit, start checking out to find more varieties. The more you get to know, the higher the chances of purchasing on a regular basis.
Tip 3: Plan Out A Budget.
Formulate a budget, in terms of money and time, before you start shopping. Doing this will reduce considerable time and help you stick on to your target.
Tip 4: Prepare A Vegetable Shopping List.
While many of you will have the habit of preparing a shopping list while shopping for groceries, very few plan and prepare a vegetable shopping list. Write down the vegetables required for the week and out of that, how much you can choose from the organic variants.
Tip 5: Hit The Organic Counter First.
Even though the veggies you want for a particular meal will be present in the normal section, hit the organic counter first to check if you can really find some of your requirement. Only if the organic variants are not available, choose the n-organic varieties.
Tip 6: Pick From Your Local Farmers.
Smart shopping for organic vegetables will be more cost effective if you pick them from the local farmers. Check out when the weekly markets happen and visit them very week to reap the best available.
Tip 7: Handpick Your Vegetables.
It is one of the best ways you can get yourself involved with the food that you eat. Pick the vegetables on your own. Know what you are picking up. Take the help of internet if you want to choose a new veggie and you are not aware of its benefits and dangers.
Tip 8: Never Shop Online For Organic Vegetables.
It is always advisable to go to a super market or a local farmer and shop for the organic veggies. Even though there are various genuine sites offering online shopping facilities, it is preferable to avoid online shopping as the vegetables that you receive need not necessarily be fresh [and organic as well].
Start smart shopping for organic vegetables today for a better health and lifestyle!
Image Credit: flickr.com
How To Do Smart Shopping For Organic Vegetables