How To Shop For Preservative - Free Food?

25 Mar 2011
To shop for preservative free food it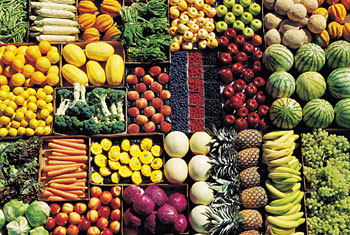 ems can be a herculean task for most of us. Market survey vent that most of the foods we eat today are stuffed with good dose of preservatives and other additives for some relevant reasons. Preservatives are used to soften your dough nut, to enhance the shelf life of fruits and vegetables on deck, to ward off germs and pests from housing our food supplements, to decontaminate chocolate chunks, may be also used in milk, butter, and fruit juices to exorcise nefarious bacteria and pathogens from degrading it, or it may be the part of your tea and coffee powder as well. We are expected to inform ourselves more precisely about the food stuffs which are heavily overfed with preservative, so that we can stay away from them. While shopping we are flummoxed by display of tempting eatables, and often end up bringing them home. They are the real culprit and must be looked down as items of disgrace. Let us not waste a second in finding out ways to shop for preservative free food.
Shopping for preservative free foods
First step towards acting smart in shopping for preservative free foods is to know the type of additives and chemicals used widely as preservative. Here are listed some of well known preservatives with food items they attack upon.
Potassium Bromide – It is used in bakery industries to enrich the taste and texture of bread and pastries. It is known to act as bread conditioner, and stretch the shelf life of bread. It prevents bread from losing its freshness. The dark side holds that it is a potent carcinogen and can cause cancer in elderly people.
Sodium sterol lactate – It is used in cookies and biscuits. It is bad for your digestion so stay away from items which mark it as their ingredient.
Next step should be to look for possible preservatives and their usage on virtual world. You will get to see hosts of additives being used in almost all the processed form of foods.
When you drive your way to shopping complex, your first job should be to pin point items which contain preservative, look in their ingredients section. Try not purchasing them.
You are always free to make replacement strategy. As processed foods are high in preservatives, you can look for unprocessed foods. Buy unrefined, course, oat barns instead of buying refined oats. Buy husky, unprocessed wheat and rice. This will let you trash out those preservatives well in advance.
You should smell the fruits and veggies before buying them. Strong, pungent smell indicates heavy spray of preservatives and pesticides on them.
Touch and feel the texture of items. Remember, fresh fruits or veggies which are bit elastic or rubbery, may be ruined with preservative addition. Stop buying them.
Thus, by getting bit savvy in your approach of shopping, you can always feed your family with preservative free foods.
Image credit: ifood.tv 
How To Shop For Preservative - Free Food?