How To Buy Grano Padano Cheese?
16 Mar 2011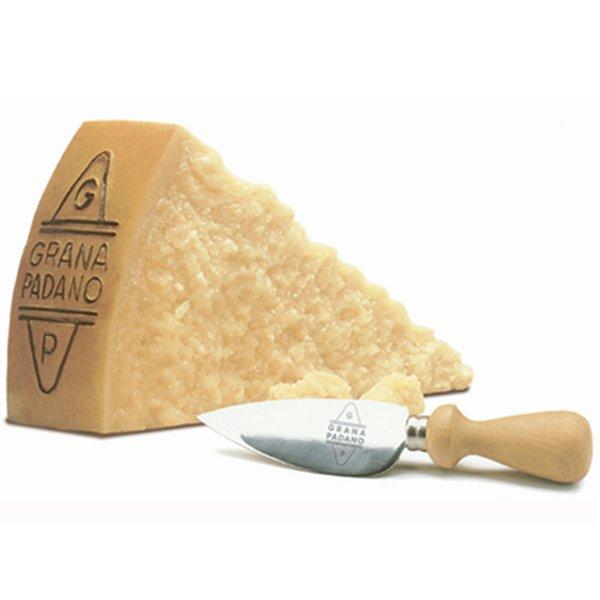 Grano Padano Cheese is a popular variety of hard cheese from Italy. It is believed that this cheese was first prepared by Cistercian monks of Chiravalle Abbey in 1135.  By 15th century the cheese attained unsurpassive dominance. Grana padana is a semi-fat hard cheese like like Parmigiano Reggiano and is cooked and ripened for about 9 months. Grana cheese is marked by its fresh fruity and sweet taste. The hints of pineapple add a distinct flavor to this cheese.
If you wish to buy grano padano cheese then you need to keep certain points in mind.
Always go for grano padano cheese which has a firm, thick, and smooth outer rind.
Check for the pale straw color at the center of wheel. Such cheeses are considered of good quality. This pale straw color intensifies near the rind of cheese grano padano.
Check for four-leaf clove pattern chiselled into the rind of cheese because this certification ensures reliability and quality.  This tip equips you with knowledge to differentiate between the faked and real varieties. The four-leaf clove pattern also indicates the region of origin. The production of cheese is controlled by a consortium Grana Padana Consorzio Zanetti. The clove symbol indicates that cheese has met approval of the consortium.
Once you buy grano padano cheese store it by wrapping in a moist cloth. The moistness helps to increase the shelf life of cheese.
You can either eat grano padano cheese by itself or they can be easily incorporated in different delectable recipes. Here are some of the popular grano padano recipes which can be easily prepared and savored.
Spaghetti with Meatballs: The leftover meat is mostly used in the preparation of these meatballs. These meatballs derive their form and soul from the cheese grano padano used in the dish. These meatballs taste good with any tangy sauce.
Roast Potatoes: This is a classic roast which includes the grana padana cheese along with potatoes. The dish derives its delectability and character from cheese and potato combination. Some recipe variations may even suggest using Parmigiano Reggiano or Pecorino cheese in place of the grana.
You can utilize the above mentioned tips to maximize your values for the grano padano cheese.  
How To Buy Grano Padano Cheese?