How To Pick Butter Beans

15 Mar 2011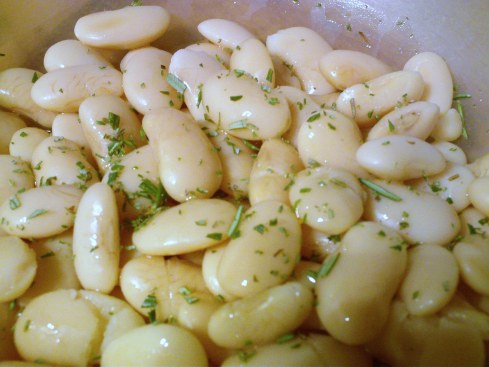 Butter beans are a form of legumes that grow on a bush or as a climbing vine and if you are a first time grower you will be confused as to how and when to pick butter beans. Butter beans thrive in the sun and do not require any special care. They hardly respond to fertilizers. It is best to grow butter beans on moderate soil by watering it regularly. It takes roughly about 60 to 80 days after the sowing of seeds for the butter beans pods to be ready to be picked. Before picking butter beans you need to see with your thumb if it has grown big enough to be picked.
First, after sowing the seed, keep a close check on the growth of the plants, especially after the pods begin to appear. When you feel that pods are big enough to be picked, gently rub it with your thumb to feel the size of the beans. You should pick butter beans when the pod feels plump with beans. The pod should still be green in color. If you keep it any longer, the pod will turn yellow and then brown, indicating the seeds have dried. Some people leave the pod to be dried so that it can be stored for a longer period, but if you want to eat it fresh, pick the butter beans when it is still green.
Coming to picking butter beans, it is very easy. You can do it in a snap. Grasp the butter beans pod below the stem and pull it gently. If your assessment is right and the pod is ready to be picked, it comes from its stem quite fast. Butter beans are best eaten when it is fresh. It is not only easy to cook it when it is fresh, the fresh butter beans retain its buttery texture and flavour better. So pick butter beans before it dries up and savor the sumptuous dish with your family.
Image Credit: foodblogandthedog.wordpress.com
How To Pick Butter Beans