How To Buy Mascarpone Cheese?
14 Mar 2011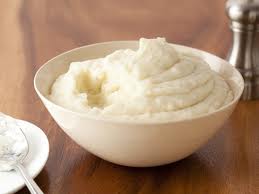 Mascarpone Cheese is a cheese that is prepared fresh and in rich cow's milk with a double or triple the creamier in texture, and is sold in tinsel containers, which makes its appearance as a pudding with the color of cream. When you are planning to buy mascarpone cheese, you need to remember certain facts about this mascarpone cheese.
The most common dish where you will find your way to Mascarpone cheese is the Tiramisu cake dish, in which this cheese is one of the major and main ingredients.  Therefore, getting the right cheese is much more essential to get the cake to be done well.
If you are thinking that this cheese will have a better shelf life and wondering why they are always sold in small tinsel cups. This is when you will realize on buying that this has one of the shortest shelf life and that is one of the major reasons for being sold always in smaller amounts and needs to be used as soon as possible.
While you are on the lookout in the market for the cheese, you will find that many a times the popular brand will be the homemade cheeses than the factory processed cheese. As this cheese tastes much better and creamier, homemade cheese may have a much better cutting edge on quality in terms of freshness than the factory processed cheese.
If you are going to compromise on quality, then you may gain in terms of price, therefore you will be left with the choice of quality or price, when this comes to mascarpone cheese.
Image credits: foodnetwork.com
How To Buy Mascarpone Cheese?