How To Buy Gorgonzola Cheese?
14 Mar 2011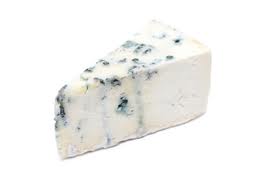 Gorgonzola Cheese is a cheese made from cow's milk and that on being ripened, the cheese will carry will gain a color that is white to pale yellow with veins of the greenish blue edible mold. This cheese will have a salty, bit spicy to avoid or override the taste of the mold, and has a pungent aroma and taste.
When you are planning to buy Gorgonzola cheese, you will find that there are two of these types of cheese. This cheese is usually ripened with the mold for three to four months longer. This longer ripened firmer, darker and aged cheese is referred to as Gorgonzola piccante. In contrast, if you harvest before the three to four months periods of time, the younger cheese are better referred to as Gorgonzola dolce, and is for those who will not like the ripened cheese, but prefers a much milder, lighter in color and is more creamier, with the mold being not well established.
Well, if you are betting on the price, then do a research to find out who will be giving you the better and the best deal on price, and order from them.
In addition, for the time that you can leave on the shelves or in simple terms the shelf life of the cheese is the same as that on the package for a fresh Gorgonzola cheese, while you will find this will be lasting only for a few weeks. You can increase this by removing the outer crust every time and repacking in a new aluminium foil every time will help you in extending the shelf life for the better. Forget not to store the cheese in an airtight container and refrigerate.  Find the one that has been packed recently so that you can enjoy the maximum shelf life for this cheese.
Gorgonzola cheese could also be frozen, but see that you do not buy them frozen.
Image Credit: bigoven.com
How To Buy Gorgonzola Cheese?