How To Buy Feta Cheese
11 Mar 2011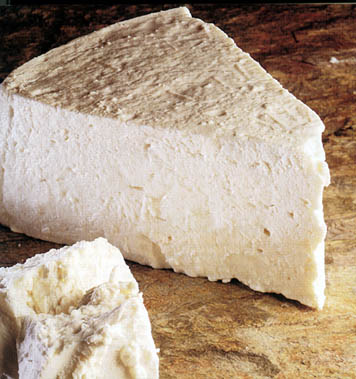 If you are looking to buy feta cheese you might be confronted with several varieties in the market that can appear confusing. Feta in Greek means 'slice' which involves cutting the curd cheese in slices after curing. 
Tips to buy Feta Cheese
Feta cheese originally was made in Greece from Sheep's milk. There is also a mixture of sheep + goat's milk feta cheese, in the ratio of 70:30.  Most of the other feta cheese found outside, is made from whole cow's milk. They are also popularly made in Bulgaria, Denmark, France and Romania.
Texture of Feta Cheese
 Feta cheeses are aged, crumbly cheese in blocks with a grainy texture. Sometimes a softer version is also found with no skin. They are semi-hard with a mild to tangy, salty taste. The feta cheese typically contains 43% fat content and around 56% moisture in it. The curdled sheep milk with rennet is separated and left to drain in special molds or a cloth bag. They are then sliced, salted and packed.
Greek Feta Cheese 
If you are looking to buy feta cheese then here are a few pointers. The original Greek feta cheese is said to be from sheep's milk with goats milk added to it.  They are found in blocks or bricks and not as crumbled cheese. They are also plain and not seasoned.
Shopping for Feta cheese
Shopping for Feta cheese might not be as easy if you are looking for the original kind. There is plenty of imitation feta cheese available in the market plus there are claims by different countries on its originality. Most of the feta cheeses you find in the US are locally made from cow's milk.  
Greek feta cheese is very expensive and imported cheese can be anywhere from 7-10 $/pound. So it might work out cheaper if you buy in bulk and store it for a longer time.
Greek Brand names to look out for are Dodoni, Mt.Vikos and the generic Greek feta with no name brands.
They can be bought at any supermarket in small packets. Your best bet would be to look for them in Middle Eastern and Greek stores for more authentic products. Shopping online is another way since there are several hundred online stores selling these products. Just make sure they are reputed and authentic since you don't want to bulk order fake ones.
Feta cheese is used in salads, sandwiches, meat casseroles, pies, salads, on pasta, rice and omelet's too. You will also find them in baked eggplants, cheese pies, stuffed pepper and many more dishes either baked or grilled. So if you are buying feta cheese you may want to remember all these pointers and enjoy the culinary experience.
Image Credit: TED case study
How To Buy Feta Cheese