How To Buy Edam Cheese

11 Mar 2011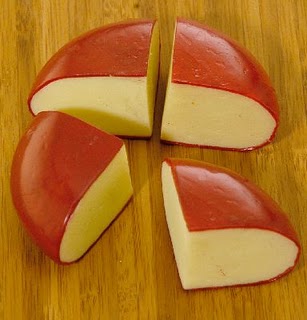 Edam Cheese is one of the most popular Dutch cheeses. Several variations of of this cheese are available. The new generation Edam cheese is milder and healthier when compared to its older variations. If you wish to to buy Edam cheese, you ought to know the properties of this cheese that define its quality. Here are a few tips that will help you in this task…
Tips To Buy Edam Cheese
Edam cheese is a Semi soft cheese that comes in salty as well as bland flavor, has a smooth texture, and appears dry. While some call it mild and nutty, others prefer to describe it as mellow. Follow these simple steps to ensure that you buy the best Edam cheese… 
1. Examine The Milk Source.
Cheese comes from goats, sheep, or cows. And since Edam cheese is made from reduced fat cow's milk, identify the label that mentions this.
2. Check For The Presence Of Paraffin Wax Shell.
Edam cheese comes packed in a paraffin wax shell that retains the freshness of the cheese. The shell color indicates the maturity level of the cheese. If the shell color is black, the maturity will be 4 to 10 months else if the shell color is yellow or candy-apple red, the cheese would have mature only for a month or two.
3. Look Out For Shape.
In most of the cases, Edam cheese comes in the shape of a wheel with convex sides. Look out for 1 kg mini wheels or 2 kg standard wheels.
4. Examine The Cheese Color.
Examine the color of the cheese by peeling away the wax shell. Remember that Edam cheese has a pale yellow color.
5. Identify The Flavor.
This Dutch cheese comes with a mild and delicate sweet flavor, reminding the taste of nuts. The flavor gets bolder and more relevant with longer maturity periods.
5. Analyze Cheese Texture.
Analyze the texture of the cheese to identify if it is flexible and stretching. The higher the maturity, the crumbly and dry Edam cheese will be.
So, the next time you purchase Edam Cheese, remember to follow these steps. However, to relish the true taste of Edam cheese, it is essential to store the cheese properly. Do refer to the blog on how to store cheese for further information on storing Edam cheese.
Image Credit: Houseofroyalvelvet.blogspot.com
How To Buy Edam Cheese