How To Buy Eco Friendly Lunch Boxes

10 Mar 2011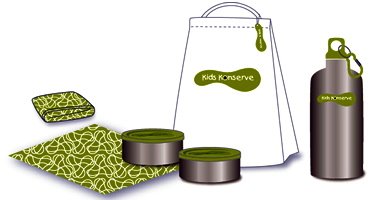 You get into lots of preparation when your kid starts going school. One among them is buying a good lunch box. However, have you ever thought of buying eco friendly lunch boxes? If yes, but haven't really done so because you are unaware of how to buy eco friendly lunch boxes, then here is a small guide to help you in the process.
Eco friendly Lunch Boxes are a necessity in today's world. You should move away from lunch boxes made of plastic and other synthetic material, which pose a great threat to the environment and your child's health. Eco friendly lunch boxes will securely hold the packed lunch and won't leach any harmful chemicals into the packed food. You can use these eco friendly lunch boxes to pack food for your child's school, a picnic, or for sending homemade lunch to your husband. So read further to have an idea on how to purchase good quality and utilitarian eco friendly lunch box.
Go for renowned manufacturers who produce good quality eco friendly lunch boxes. Some of the well-known eco friendly lunch boxes' brands include PlanetBox, Lunch Bots, Lunch Sense and KidsKonserve. You can try them or explore some other eco friendly lunch boxes, which you find are authentic and securely conserve the taste of your food without leaching chemicals into it.
If you are going to buy eco friendly lunch boxes made up of stainless steel or other such metal, make sure that they are not very heavy. It's important that eco friendly lunch box should be simple and light weight so that your kids don't face any difficulty while opening the lunch box.
Eco friendly lunch boxes must be dishwasher safe and resistant to any damage from the foods stored in it. The individual boxes or compartments in the lunch box should be microwave safe so that if required one can easily warm the food in a microwave. 
Many eco friendly lunch boxes come with a complete set of stainless steel lunch box, stainless steel water bottle, cloth napkin, and food kozy. Try to search for such of eco friendly lunch boxes so that you won't have to buy the lunch box accessories separately, plus it would work out to be cost effective.
Cloth napkins can be reused after cleaning while this is not same with the paper napkins. Hence, don't forget to keep cloth napkins instead of paper napkins and reduce the waste produced by your family.
Avoid using plastic bags or brown paper bags for packaging the lunch. Buy eco friendly lunch boxes that come with wrap n mats so that you can securely pack sandwiches for your kid. Unlike the throw away bags, these can be cleaned and reused.
Thus, you can carefully select good quality eco friendly lunch boxes for your kid. Remember that investing on eco friendly lunch boxes is not a simple investment. It's an investment on your child's health and a better future for our Earth. So never, be callous on this issue and always go for eco friendly lunch boxes.
Image Credit: ecologicalpromos.com
How To Buy Eco Friendly Lunch Boxes