Homemade Candies Are Good Holiday Gift Ideas

15 Feb 2011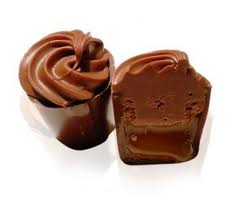 Homemade candies definitely are one of the tasty, thoughtful and frugal holiday gift ideas. While the idea seems very simple, you need to be really creative when preparing the homemade candies. Even a small mistake can spoil the taste of these homemade candies. You need not be a great chef to make these holiday gift ideas, but a little care and quality time is sufficient to make the homemade candies.
These are Top 10 homemade candies which you can rely upon while searching for good holiday gift ideas.
1. Chocolate Coated Peanut Butter Candies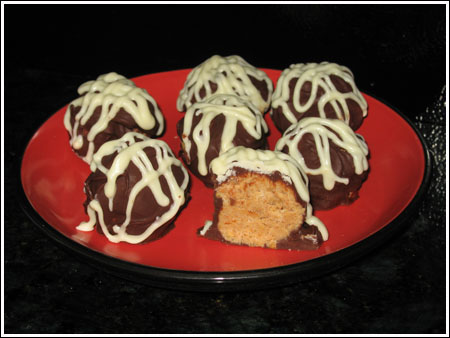 These homemade candies are ideal to lure your guests. Any person who loves peanut butter treat will definitely fall in love with these homemade candies. The exquisite blend of creamy peanut butter and rich chocolate makes these candies a source of pure pleasure. An easy to cook recipe, these homemade chocolate coated peanut butter candies can be one of the best holiday gift ideas.
2. Peanut Brittle
One of the most wonderful homemade candies, they are one of the holiday gift ideas that is sure to wow your guests or kids or your sweetheart. An inexpensive and easy to make homemade candy, this can be made very fast. Make a little bit more and keep it handy to serve your guests.
3. Sugared Cranberries
These deliciously beautiful sugared cranberries are ideal holiday gift ideas to keep your guests hooked to sweet tooth lifelong. Remember to immerse the cranberries in sugar syrup for at least eight hours to get the real taste of these homemade candies.
4. Pecan Pralines
The seductively attractive pecan pralines are great holiday gift idea. Keep small bowls of these strikingly gorgeous homemade candies when you have a party at your home and you can see the requests for filling the bowls again and again.
5. English Toffee
This is the peak of homemade candies. All the other candies will fail to match English Toffee when looking for candies as holiday gift ideas. The buttery toffee with the rich chocolate just melts in your mouth. Offer a treat to the sweet tooth of your guests by serving these homemade candies.
6. Mocha Almond Fudge
Mocha Almond Fudge are the homemade candies that can be prepared and stored for over two months making it one of the choicest holiday gift ideas. Store it in airtight containers and while gifting, add a satin ribbon to make it more lucrative.
7. Butterscotch Caramels
Butterscotch caramels [my personal favorites], are one of those homemade candies that can be gifted to your choicest near and dear ones. Even though the process is a little time consuming, these rare holiday gift ideas will fetch you rave reviews.
8. Chocolate Truffles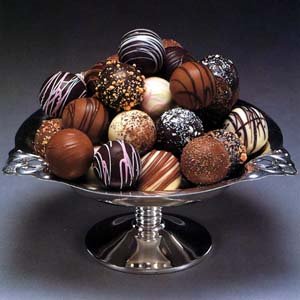 A favorite among kids and elders equally, these homemade candies are ideal decadent retreats. Forget that you are dieting or your friends are doing so. Indulge in this addiction and remain chocolicious.
9. Caramel Pralines
Pralines, in whatever form they are, have a unique and marvelous taste. The creamy texture and the caramel color of these homemade candies will be a pleasing gift for your friends and relatives.
10. Divinity
As the name suggests, this grandma recipe of homemade candies renders a divinely rich experience. These wonderful holiday gift ideas can be prepared in just 15 minutes and are ideal presents.
Whenever you search for homemade holiday gift ideas, homemade candies top the list. So try out these and make your friends and kids happy!
Image Credit
Homemade Candies Are Good Holiday Gift Ideas